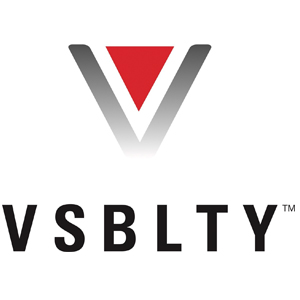 VSBLTY Groupe Technologies (CSE:VSBY / OTC:VSBGF) is a disruptive computer vision software company that is using A.I. and Machine Learning to transform the retail and security industries.
$VSBY Teaches Computers How to Interpret Surroundings. For example, detecting anomalies better than any human ever can
$VSBY Then Delivers the Context of Their Surroundings via Alerts, so that humans can make decisions and act on then faster than ever possible
$VSBY technology serves the dual function of both monitoring (i.e. a stadium, a store) and marketing (serving ads based on real-time demographics)
In March, the company signed a major deal with Grupo Modelo (part of the AB InBev family of companies) and Retailigent to jointly create an international digital in-store media network.
And in June, VSBLTY raised $9.78 million in funding, putting the company on a path to profitability.
Now, VSBLTY CEO Jay Hutton has provided a corporate update, detailing that:
Q2 yielded strong billings growth, at 165% over Q1
A total of $4.1 million USD in new contracts
And accelerated growth, as the company gains "deployment momentum."
We sat down with the chief executive, for a deeper dive into the state of play…
Tags: $VSBGF, $VSBY, Deployment Momentum, Grupo Modelo, Jay Hutton, VSBLTY, VSBLTY Groupe Technologies Corp.