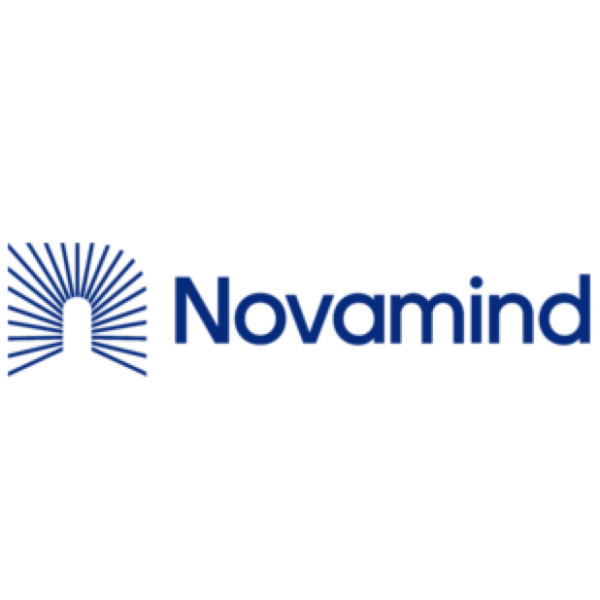 A weekly summary of Novamind news and media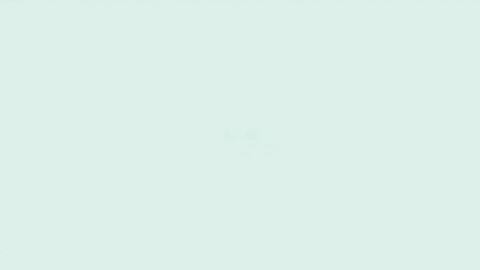 Novamind Unveils New Logo and Invests in Unified Brand
We are pleased to launch our new logo and announce that the Company will unite its subsidiaries and brands under a single Novamind brand.
Novamind is investing in a revitalized and unified brand following a year of significant growth including expansion into new states, launching new clinics and research sites and bringing to market several innovative mental health care offerings.
Novamind's new logo is now live on its corporate website and social media platforms. The logo integrates and flows across all digital and physical properties, and represents Novamind's core beliefs in hope, healing and transformation. The open doorway at the centre of the logo, working in conjunction with the radiating lines, is an invitation towards an improved way of life—one where taking care of mental health is a priority.
The logo reveal kicks off the multi-phase rebrand of the Company's network of clinics and research sites, expected to be complete in 2022. The Company is also improving its website to scale alongside its growth strategy and better serve diverse audiences with enhanced content and tools. Taking inspiration from the revitalized logo, the website will provide an accessible digital entry point to Novamind's world-class care and clinical research offerings.
Yaron Conforti, CEO and Director, commented: "The new logo, rebrand and website reflects our rapid evolution over the last year. It's an exciting opportunity to unify our current and future assets under one unique identity that will become a trusted and recognized name for innovative mental healthcare in communities across the U.S."

Nov 24, 2021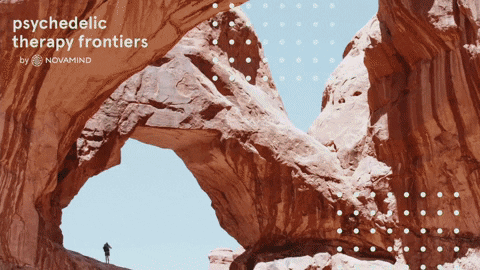 November 23, 2021
In this episode of the Psychedelic Therapy Frontiers podcast, Hannah Cross is back and joinsDr. Steve Thayer and Dr. Reid Robison to explore psycho-spiritual emergencies. Hannah is a licensed clinical social worker, therapist, reiki master and yoga teacher.
Learn more, subscribe and catch up on previous episodes you may have missed at psychedelictherapyfrontiers.com.

Email us questions and feedback at [email protected].
Could MDMA-Assisted Therapy Be a Treatment for Alcohol Use Disorder?
Could MDMA-assisted therapy be a treatment for alcohol use disorder? A new study says psychotherapy under the influence of the drug MDMA could help patients process the traumatic experiences that are often the root cause of this condition. Psychedelics have long been considered in the treatment of alcohol use disorder, with scientists in the '60s hypothesizing that it might. Click the link above to learn more about MDMA and alcohol use disorder. Learn more about LSD and alcohol use disorder here.
Psychedelic Therapy Is Poised to Create a Revolution in Mental Health, Can VR Accelerate It?
Virtual reality could be the next great digital frontier. And thinking has already begun for how it can advance the mental health revolution we are currently in. "The use of VR in medical settings to provide emotional care is not a new concept. Over the past several years VR has been employed with greater frequency and effectiveness in ways large and small. Recently, the staff at a hospital in Long Beach, California, used virtual reality tech in a simple yet valuable context, distracting young patients during medical procedures like removing a cast."
5 Genes That May Affect Your Reaction to Psychedelic Drugs Like 'Magic' Mushrooms and LSD
Your genetics may hold some clues as to how psychedelics might affect you. But the test isn't perfect and results should be taken with a grain of salt: "The test covers five different DNA markers for psychedelic sensitivity, metabolism, and mental health risk. However, some of the conclusions drawn by HaluGen are oversimplified or based on outdated science, experts told VICE."
Michael J. Fox Foundation Grant Will Fund First Clinical Trial of Ketamine to Treat Depression in People With Parkinson's Disease
Researchers from the Yale Department of Psychiatry were awarded a US$2 million grant for a first-of-its-kind clinical trial. "Holmes and Sanacora will compare the efficacy of ketamine (six infusions administered intravenously over three weeks) to placebo in 50 individuals with Parkinson's disease and depression. Using cutting-edge brain imaging they will also study the mechanistic effects of ketamine on synaptic connections and functional networks in the brain." In a similar vein, we recently launched the Psychedelic Palliative Care by Novamind program earlier this fall. It's a program that supports the mental health of adults coping with serious or chronic physical illness such as cancer, heart disease, Parkinson's or pain conditions. Learn more here.
For further information, email us:
[email protected]
We're hiring!
Check out current opportunities to join our growing team.
Tags: COMPASS PATHWAYS, CSE, Field Trip Health Ltd., ketamine, MDMA