[CLICK ON IMAGE ABOVE FOR ENLARGED, CLEARER IMAGE]
The Web 2.0 Aurelian Resources shareholder revolt against a "friendly" takeover bid by Kinross Gold has generated more than 816,000 page views over the past 30 days on the company's HUB on AGORACOM. The graph above comes from our internal Google Analytics, so you can rely on them as accurate.
What is truly astonishing about this figure is the fact that it was registered dead smack in the middle of summer holiday season. If management and the board had been courageous enough to insist on a "go shop" clause and extended the offer to October 3rd from it's current September 3rd inquiry, this figure would be anywhere from 50% to 100% higher.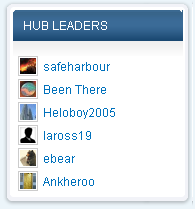 Shareholders, led by these 6 HUB Leaders, have used the HUB to amalgamate, discuss and execute a strategy to vote down the bid, including submitting thousands of e-mail messages, telephone calls and letters to management, directors, media, analysts, bloggers, securities regulators and even other potential suitors.
The campaign has been a massive success and perhaps the best example of Web 2.0 Canadian shareholder activism with coverage from the likes of The Financial Post, Calgary Herald and Montreal Gazette.
Is management of Aurelian Resources listening? Though we would bet on it, we can't be sure. On the other hand, there is strong evidence to suggest that Kinross Gold is watching quite closely, including Google searches for "Agoracom Aurelian".
For our complete coverage of this amazing story, please read the following headlines.
Regards,
George