Good evening, folks.  This story was originally posted by the Financial Post on the morning of October 27th in anticipation of the Noront Resources AGM proxy showdown – but seems to have been replaced by this story using the same URL.  This was probably done after the surprise "compromise" announcement on the very same morning.
Fortunately, I was able to pick up the cached version.  I don't know how long Google caches an article, so I've grabbed an image of the salient excerpt:
========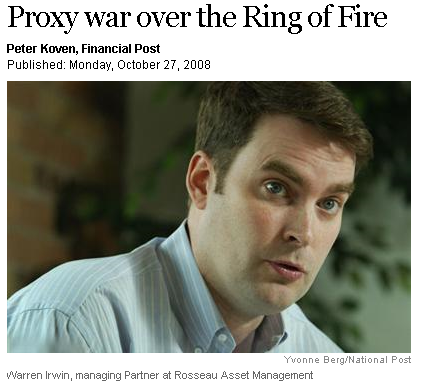 =========
Cool. Thanks to Peter Koven for the great words.  Here are my posts on the Noront Battle and the Aurelian Battle.
Regards,
George