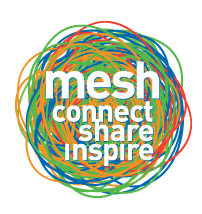 I'm proud to once again announce that I've been invited to speak at Mesh '09, Canada's leading Web Conference, being held at the MaRS Centre in Toronto on April 7th & 8th.
I will participate in the panel discussion called "Managing Community Online", which will also include other very successful web entrepreneurs who have made a career out of creating, managing, and monetizing online communities.
In my experience, online financial communities are more passionate and vibrant than any other kind of community because they deal with people's financial well-being. As such, our experiences in building a successful community should be extremely beneficial to those in attendance. I'm grateful to our entire community for helping AGORACOM get noticed and to the Mesh team for inviting me to participate.
I attended the inaugural Mesh Conference as a Web 2.0 rookie but was anxious to learn about the space, sort out the useful tools from the trendy ones and apply them to help create a sustainable business model. Given the incredible knowledge I gained at Mesh, it's only fitting that I give back to the conference and help others build great communities of the future.
On March 3rd, 2009, AGORACOM reported 2008 traffic results that included:
• 1.31 million unique visitors
• 7.9 million visits
• 96 million page views
Mesh is the result of event organizers believing that Toronto deserved to have a world-class conference where people with an enthusiasm for the Web could talk about how it is affecting the media, marketing, business and society as a whole. Â My hat goes off to the following gentlemen for making Mesh a reality:
The panel discussion on "Managing Community Online" is on April 8th and is scheduled to begin at 4:10 pm. To view or download the Mesh schedule click here.
Tags: AGORACOM, George Tsiolis, Mesh, Mesh+2009