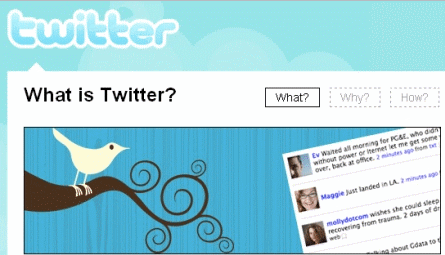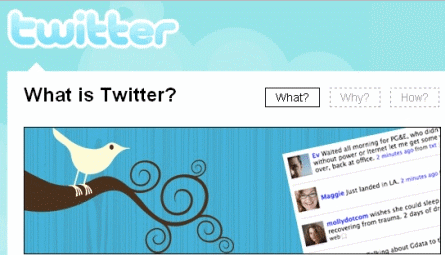 Don't laugh at the title.  When CEO's, investors, lawyers, brokers, friends and family hear me talk about Twitter, the overwhelming response I get is "What The @#$! IS Twitter?" In fact, it has become so prominent that I purposely set people up by asking things like "What's your firm's Twitter policy?" / "How often do you post to Twitter?" and – my favourite – "How many Twitter followers do you have?"
At that point they just burst out about how they keep hearing about it but don't know what the hell it is.  Within a few minutes I've got them breathing easier.
Given the number of times I have to explain what Twitter is, I decided to post a screencast that will be mailed to our clients, prospects, partners and members.  Why talk or write about it, when you can actually demonstrate it.
Feel free to use this to help answer the questions in your circle – but keep in mind this is targeted to:
Non-users or novice users
A financial audience.  CEO's, investors, brokers, etc.
Nonetheless, the underlying principals are the same, so it can be used by anybody.
UPDATE: Ironically enough, within hours of posting this, AdAge published an article titled The Rise Of The C-Tweet. Must Be an Issue on Everyone's Mind Lately.
NOTE:  CLICK ON "FULL SCREEN" MODE FOR A BETTER VIEWING EXPERIENCE.  TO DO SO, SCROLL OVER THE SCREEN AND CLICK ON THE TV IMAGE IN BOTTOM RIGHT HAND CORNER

Regards,
George