Fission Energy ($FIS.CA) has been doing quite nicely lately with positive news hitting the wire for the last few weeks. They have increased their exploration budget, staked more ground and announced Three Step-Out Holes with "Off-Scale" Radioactivity.
Uranium has been under pressure since the Japanese distater last April but recovering nicely as of late with names across the board putting up nice gains.
I mentionned $FIS.CA a few weeks ago with good reason, here's the chart… looks sexy!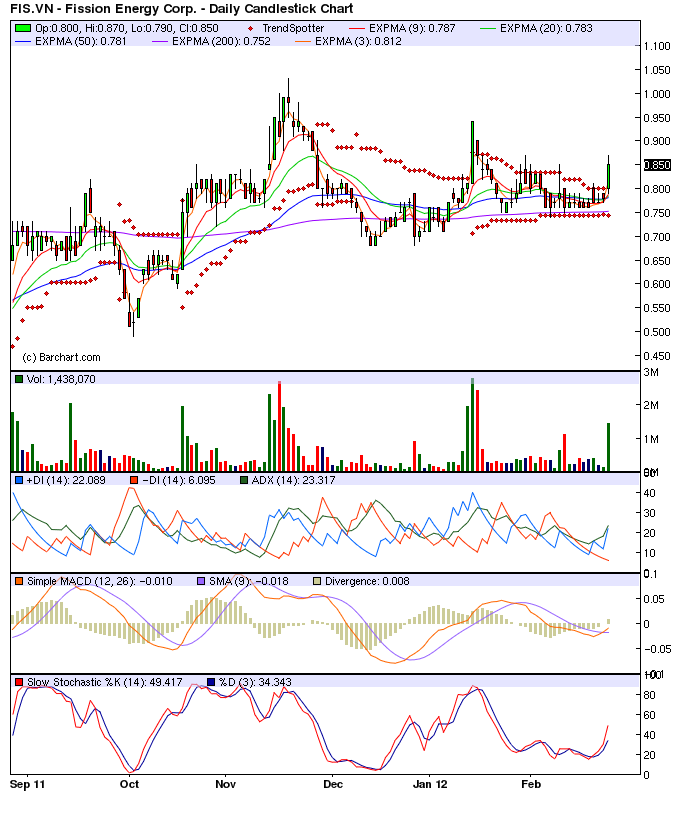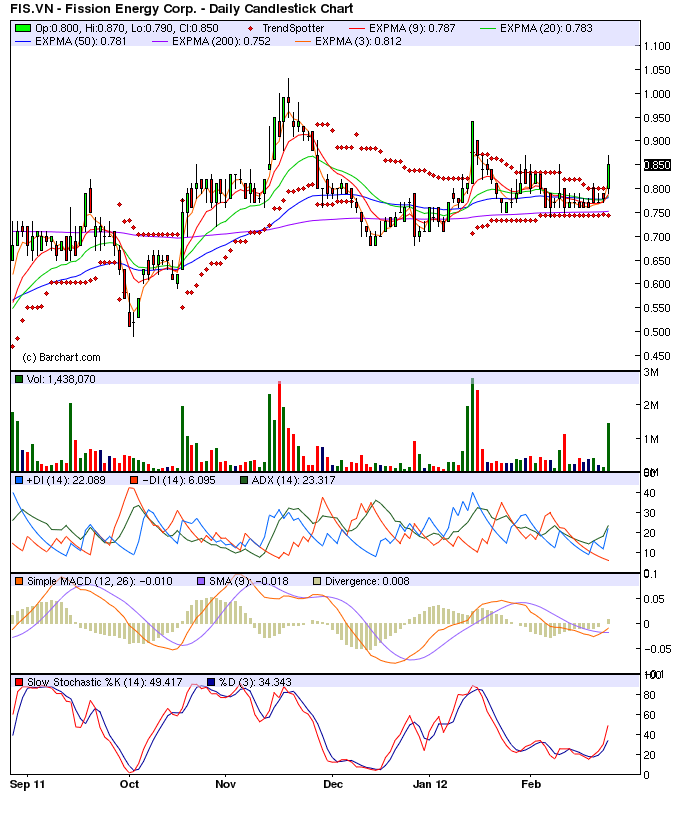 Tags: $TSXV $FIS.CA #uranium