Gratomic submitted its application for Mining License 215 (M L215).
The License area falls within the proximity of the Aukam Processing Plant and the Graphite bearing shear zone for a total of 5002 hectares
The mining license was the last step required for the company to go into full production.
The license submission is timed strategically with the construction of Gratomic's onsite processing plant located at the Aukam Graphite Mine in Namibia and in conjunction with the recently announced long-term Graphene supply agreement with Vittoria Tires and Gratomic's partner Perpetuus Advanced Materials.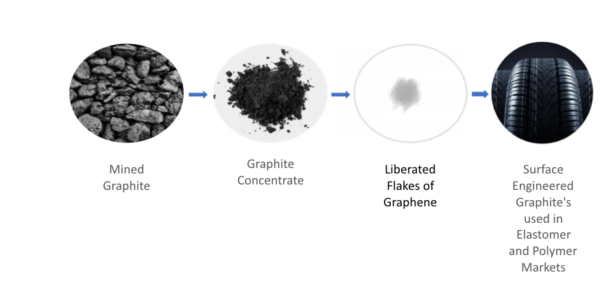 About Gratomic Inc.
Gratomic is an advanced material company focused on mine to market commercialization of graphite products, most notably high-value graphene-based components for a range of mass market products.
FULL DISCLOSURE: Gratomic is an advertising client of AGORA Internet Relations Corp.
Tags: #Aukam, #Commercialization, #Gratomic, #GUET, #Licence, #Materials, #Mine