Grant will accelerate ZEN's graphene-enhanced concrete research and development project.
Potentially help the Company achieve its goal to provide innovative cement-based composite products to the Ontario market.
ZEN is currently developing a graphene-enhanced concrete additive in collaboration with the University of Toronto and University of British Columbia-Okanagan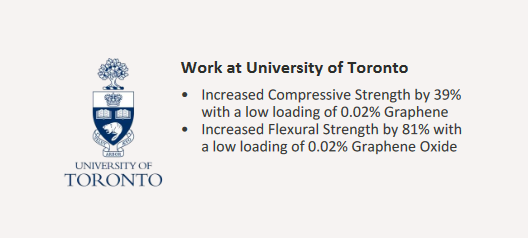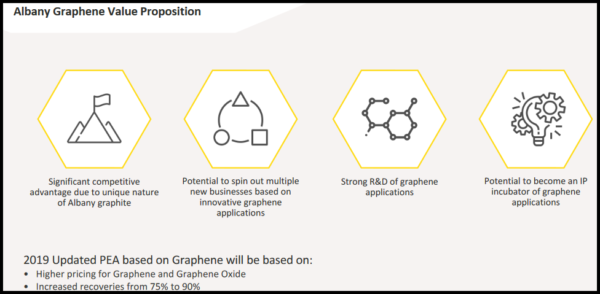 About ZEN Graphene Solutions Ltd.
ZEN Graphene Solutions Ltd. is an emerging graphene technology company with a focus on development of the unique Albany Graphite Project. This precursor graphene material provides the company with a competitive advantage in the potential graphene market as independent labs in Japan, UK, Israel, USA and Canada have demonstrated that ZEN's Albany Graphite/Naturally PureTM easily converts (exfoliates) to graphene, using a variety of simple mechanical and chemical methods.
ZEN Graphene Solutions Hub on Agoracom
FULL DISCLOSURE: ZEN Graphene Solutions is an advertising client of AGORA Internet Relations Corp
Tags: #Additive, #Albany, #Bulk, #Concrete, #graphite, #Highpurity, #Sample, #ZEN, #ZENGrapheneSolutions, graphene