AMK owns a 20% carried interest to production at Treaty Creek
Last hole at Goldstorm 2018: 563.8m of 0.98 g/t gold and unknowingly stopped while still in the gold zone
Seabridge's production logistics require Treaty Creek ownership approval.
Potential scale of Treaty Creek equal to KSM
Tudor is currently drilling Goldstorm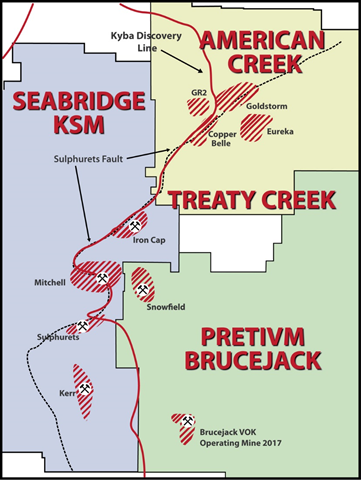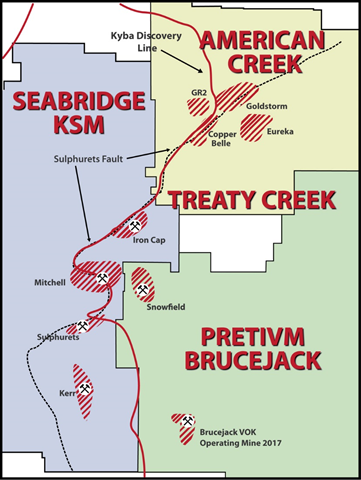 If you have not yet read the 2019 REPORT ON TREATY CREEK (potential world-class deposit in B.C.'s GOLDEN TRIANGE) click on the image for the full report.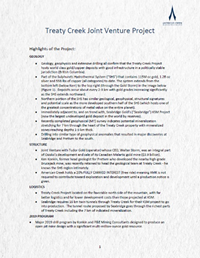 Hub on Agoracom
  FULL DISCLOSURE: American Creek is an advertising client of AGORA Internet Relations Corp.
Tags: #1400Gold, #Discovery, #goldentriangle, #Goldrush, #Goldstorm, #KenKonkin, #NGT, #Porphry, #Pretvium, #sprott, #TreatyCreek, #TUD, #Tudor, $AMK