SPONSOR: Spyder Cannabis Inc. (TSX-V: SPDR) An established chain of high-end vape stores in Ontario, Canada. The company has an aggressive expansion plan already in place that will focus on Canadian retail and US Hemp-Derived kiosks in high traffic areas. Click here for more info.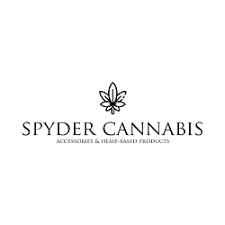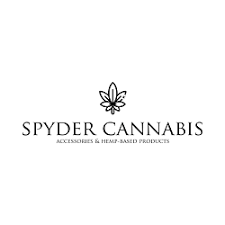 New normal in US Congress: Marijuana hearings, reform bills & how they could affect the MJ industry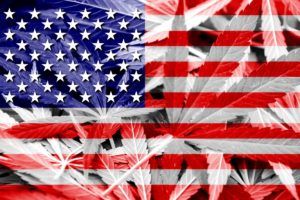 By Jeff Smith
Cannabis has gone from the butt of jokes on Capitol Hill to milestone hearings and the introduction of landmark legalization reform packages that offer the potential to pave the way for billions of dollars in new business opportunities nationwide.
The current situation is in stark contrast to just a couple of years ago, showing how far and how quickly marijuana reform has come in Washington DC – even if it doesn't appear at the moment to have a good chance to pass the full Congress.
The Marijuana Business Factbook estimates that from 2018 to 2023, sales of legal cannabis in the United States could grow by nearly 200%, but those estimates also suggest legal sales represent a fraction of the estimated total potential demand for cannabis in the United States.
Demand for recreational cannabis is roughly $50 billion-$60 billion when black-market demand is included, according to the Factbook.
Federal legalization obviously would offer licensed MJ businesses inroads to take a bigger bite of the overall demand.
How times are changing in DC around MJ
Just a few months ago, the consensus was that the federal marijuana legislation most likely to pass would be narrowly focused, such as a bill to help veterans or spending bill amendments to protect state-legal cannabis programs.
Now the leading House measure appears to involve a comprehensive bill that would legalize marijuana nationwide.
The Marijuana Opportunity Reinvestment and Expungement (MORE) Act of 2019 could open massive business opportunities for legal cannabis firms around the country, similar to the federal legalization of hemp, if it passes. But that's a big "if."
Experts point out major reform before 2021 has long odds because of resistance in the Republican-controlled Senate.
But here's the new normal:
Cannabis reform garnered milestone congressional hearings this year in both the Democratic-controlled House and the Republican-controlled Senate.
A U.S. House committee approved a cannabis banking bill, sending the measure toward the full chamber.
House Judiciary Committee chair Jerrold Nadler introduced the MORE Act, a comprehensive bill that would legalize marijuana nationwide by removing it from the Controlled Substance Act.
House Democrats are in effect saying that marijuana reform no longer needs to be modest, said Douglas Berman, director of Ohio State University's Drug Enforcement and Policy Center.
"I have this ever-growing sense that more progressive advocates for marijuana reform think the momentum is on their side and that they don't have to be content with a set of modest reforms or even an industry-friendly reform that doesn't expressly seek to address the social equity parts of the story," Berman noted.
Nadler's bill, for example, not only would legalize cannabis nationwide, but through a 5% rec MJ sales tax, it would fund programs to help individuals and communities disadvantaged by the federal marijuana prohibition.
Marijuana entrepreneurs are paying close attention, and industry experts attribute the shifting ground to:
Strong public support for reform. Some polls find it exceeding 60%.
Democrats have control of the House and, thus, the committees that set the schedules for hearings.
The Democratic presidential lineup includes near unanimity that marijuana should be federally legalized.
A strategy exists among Democrats that it's better to ask for more than less to build negotiating leverage for eventual reform.
There's a growing consensus that comprehensive cannabis reform must include elements of social justice and equity as well as reinvestment in communities most affected by the war on drugs. Progressives in the Democratic party have expressed that attitude, and recreational marijuana legalization discussions in Illinois, New Jersey and New York have reflected it as well.
Addressing MJ banking/tax conundrums
Large industry groups including the American Bankers Association and the Credit Union National Association increasingly are pushing for specific reforms, such as the SAFE Banking Act, which would enable financial institutions to serve state-lawful cannabis businesses without fear of federal prosecution.
"It's really the voices of these groups that have given the momentum and traction to the issue in the Senate," said Saphira Galoob, CEO of the Liaison Group and executive director of the National Cannabis Roundtable.
U.S. Rep. Earl Blumenauer, a longtime advocate for marijuana reform from Oregon, told the media that Nadler's bill will represent the "path forward" to fixing cannabis policy in the House.
That's because most major reform measures must go through the House Judiciary Committee, and Nadler controls which bills get considered.
Many experts doubt he'll want committee votes on bills other than his own.
The House Judiciary Committee may mark up his reform bill and vote on it by as soon as September, after lawmakers return from their summer recess, Blumenauer and others noted.
The Nadler bill would resolve major industry issues such as access to banking and tax equity.
But Berman said he would be surprised if the Republican-controlled Senate considers the Senate version of Nadler's bill, which is sponsored by Sen. Kamala Harris, a California Democrat running for president.
Experts say major reform still faces high hurdles in the Senate.
Senate Majority Leader Mitch McConnell, a Kentucky Republican, "has unilateral control of the Senate schedule," St. Louis-headquartered investment firm Stifel noted in a recent cannabis industry update.
"His statements have suggested personal opposition to marijuana, and we believe his political calculus favors keeping his senators off the record with many Republicans facing re-elections in areas without more progressive marijuana policies," the report added.
That seemed to be the case when the Senate Banking Committee recently held a landmark hearing on cannabis banking.
Committee Chair Michael Crapo from Idaho was the only Republican present of the 13 Republicans on the committee.
The future role of SAFE and the STATES Act
The prevailing view by many experts is that major reform becomes even less likely as the 2020 election draws near.
But it's hard to predict political dynamics.
If President Donald Trump or McConnell wants reform for political reasons, then it could occur, Berman said.
So if Nadler's bill becomes the leading House bill, what happens to other cannabis-related legislation, such as the STATES Act, which would protect state-lawful cannabis businesses from federal interference but wouldn't legalize marijuana nationwide?
Blumenauer, who earlier this year predicted that the House would pass SAFE, said that measure would be unnecessary if Nadler's bill goes through the House.
STATES, which has no social equity component, has "interesting support" and "still has the opportunity to be the catalyst in the Senate," Blumenauer said.
STATES also has some implicit support from U.S. Attorney General William Barr.
Neal Levine, CEO of the Cannabis Trade Federation, lauded Nadler's bill.
But the industry group still is backing the STATES Act as well, Levine told Marijuana Business Daily.
Jeff Smith can be reached at [email protected]
Source: https://mjbizdaily.com/new-normal-us-congress-marijuana-hearings-reform-bills-how-could-affect-cannabis-industry/
Tags: Cannabis, CBD, CSE, Hemp, Marijuana, stocks, tsx, tsx-v, weed