If there's one thing investors don't like, its surprises with their stocks. A nice easy story is often elusive, but when it appears, it should be noted for the value it offers.
That's the theme behind Canadian cannabis producer NORTH BUD Farms Inc. (CSE: NBUD, OTCQB:NOBDF, Forum). At a time when the industry is looking to "Legalization 2.0" as an incoming wave of new cannabis-infused products, there is also a new type of cannabis company emerging. In this case, with NBUD, it boasts the merit of being one of the very lowest market caps of any cannabis operator on the Canadian Securities Exchange at around $15 million as of early September 2019.
Trading at less than 1X its 2020 projected revenue in Canada alone, the Company is one of the most reasonably-priced operators. Its chief asset: A purpose-built facility with projected yields and revenues coming down the pipeline next year. As a one-off Canadian licensed producer (LP), it offers a clean prospect. In an interview talking about his Company with Stockhouse Editorial, CEO Ryan Brown described the mindset behind NORTHBUD brand:
"Every time someone buys a NORTHBUD product, I want them to feel like they bought a case of Heineken and they paid the price of Budweiser for it."
CEO Brown laid out the Company's strategy through three questions that help define NBUD's goals:
Who is our audience?
What do they consume?
What do they have to build to efficiently and cost-effectively produce those products for that consumer?
As covered in an August 2019 feature article on Stockhouse and its recent coprorate update video, NORTHBUD has completed construction of its 24,500 square foot Phase One indoor cannabis cultivation facility located on 135 acres of land in Low, Québec. The Company is also looking to use part of its outdoor crop for pharmaceutical and food-grade cannabis applications. More on this facility later.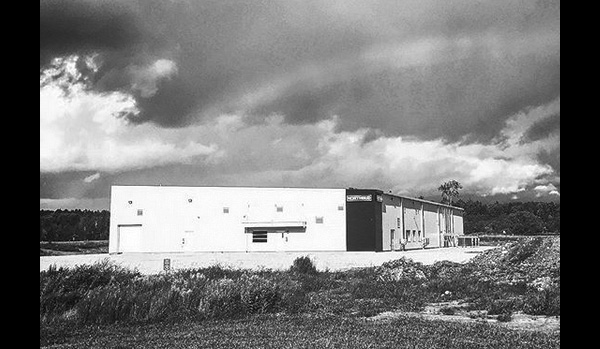 (NORTHBUD facility.)
Growing Market Opportunity:
Share prices among cannabis companies have been hit hard, but that doesn't mean the industry is going away. The next opportunity is still out there. As we approach a year post-legalization in Canada, the risk / reward scenario for a lot of operators looks much clearer.
With NORTHBUD, the Company presents rewards that are quite tangible when looking at the grand scheme of investing in cannabis, with really no greater risk than any other company. While other operators struggle to meet demand for products, this is a clean operator with a straightforward story about a stock moving quickly in a green direction, rather than into the red.
The "2.0" philosophy is about more than just legalizing a new type of cannabis product or greater availability for dried flower, but it is also about new company structure, how they're built-out, financed and how this shapes their market caps. An investor doesn't have to look very far to find a licensed cannabis company of a comparable size to NBUD trading at even 2.5 – 3.5X their market value, but this is where the Company's upside comes from. With other players in the field, there are often some "unlocks" with their shares that can take an investor by surprise. Since NBUD listed in September 2018, all of its shares are left on the table, basically unlocked, there's no "Acreage scenario" where traders invest early and get slammed by insider unlocks. Company leadership took this into consideration when it decided to go public and is still trading around its IPO issue price in a tense market, which indicate it is on the right path from a business and investment perspective. An investor knows exactly what they are getting.
Product Timeline:
NORTHBUD is looking at a 2020 rollout for the release of its brand of flower to the market, which will be available as dried flower and pre-roll products. As a consumer-facing brand, its focus will be on a market demographic within the existing consumer base that is not currently buying from the legal market. The target is the 80% of consumers who go for "grey" and "white" market suppliers, which has been estimated to be worth roughly $3 billion, according to cannabis business accelerator Grow Tech Labs.
How NORTHBUD intends to penetrate that market, is by ensuring it always has a very favourable cost-to-value ratio. The Heineken quality for Budweiser price philosophy, at a time when many other companies are focused on premium products or the cheapest product in the biggest growing space, when a large portion of the market is looking for something else.
Facility:
NORTHBUD completed its Phase One indoor cannabis cultivation facility in August 2019 and submitted the facility's Evidence of Readiness Package to Health Canada. As soon as shovels went into the ground, CEO Brown stated that efficiency and productivity were the main objectives when building this facility.
The objective here wasn't to shove as much growth space into the building as possible, nor was it to make a claim that it has X-amount of growth space, just focus on tangible size for a Phase One project in a manner that would be conductive to producing good quality products.
What makes this project unique, is that it is built on a large piece of agricultural land, much larger than what is required for the Company's operations now. It is currently using more than adequate space to produce a significant number of clones, while also being ready for outdoor planting come spring 2020. Instead of cramming the facility full of as much equipment as possible at the expense if workflow and employee comfort, NORTHBUD left room to expand and grow. This is a different approach for a cannabis operator, designing a functional production facility for a Company of this size.
Another benefit that should not be overlooked is the facility's location, situated near the second largest hydroelectric dam in Québec. The Company strategically positioned its operation here to harness the low-cost advantages the province has over anywhere else in Canada.
Unlike other operators in the "1.0" cannabis phase who just wanted to get a building licensed and run a profitable company, NORTHBUD looked to the future and decided to place their facility in a rural setting before work began. Others are now looking for cheaper plots of land in rural settings as their urban operations have become too expensive to run.
CEO Brown noted that the facility was built to Good Manufacturing Practice (GMP) standards, even though the Company has not applied to that certification but wanted to be following that standard with brand new, state-of-the-art equipment. From the start, the thought process was to build the facility with the target consumer in mind in the most economical way possible.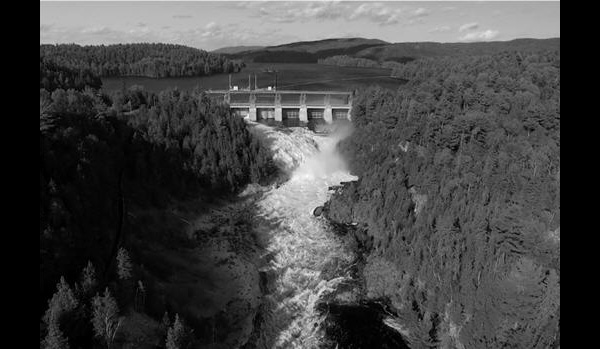 (Image via NORTHBUD Corporate update video.)
Company History:
Founded in June 2018 as a division of NORTHBUD Capital Holdings Ltd. (which is also one of the the Company's largest investors), NBUD acquired a late-stage Access to Cannabis for Medical Purposes Regulations (ACMPR) application from Tetra Bio-Pharma Inc. (TSX: V.TBP). At the time, it was believed that there was value in legacy applications and if there was going to be any shakeups in the way Health Canada process the applications, NORTHBUD would be insulated by acquiring that application early, rather than starting from scratch. Since the federal government did just that when it put the Cannabis Act ahead and amended the criminal code, it was a solid plan in hindsight.
This legacy application was the start of the Company's focus on efficient operations, as it provided the best environment to move forward in what has been considered a rather risky industry. The approach added security for both NORTHBUD but also its investors.
NORTHBUD raised capital through a variety of financing rounds, including an IPO at $0.25 cents a share and began construction at its facility.
CEO Brown was intrigued by the project while he was at Tetra. He has experience as an investor in cannabis and felt like he could offer a lot to building the Company and its brand, as opposed to solely focusing on investing into it. Now he comes back full-circle as an operator in this space, helping to grow the Company.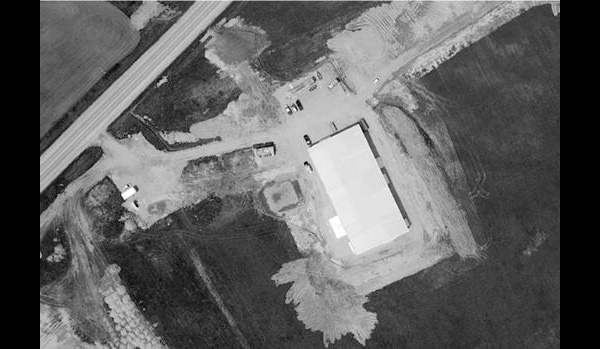 (NORTHBUD facility, aerial view.)
With an eye to close more deals in the near future, NORTHBUD is continuing to build its footprint across what it sees as the four largest markets in North America.
California – The largest cannabis market (expected to reach $3.1 billion in 2019 sales)
Nevada – Boasting a massive tourist advantage, the state has a high retail price, but devoid of a black-market supply
Canada – Estimated to be worth $5 billion by 2021
Investment Conclusion:
NORTHBUD Farms' chief intent is to make sure its customers feel like they get more value out of these products than the money they spent. The customers will come to know what the brand feels like. This is how a legacy following is built – the type of consumer who knows what they are buying before they make that purchase.
These metrics are more straightforward to measure now that we approach a year's worth of legal sales and can see where the sweet spots in the market exist. This is where NORTHBUD has targeted to operate.
The Company is run by individuals who are cannabis industry experts, not high tech or CPG types. They come from the cannabis industry and see this as their opportunity to be involved in bringing a successful Company to market, build a brand and get behind it. By the cannabis consumer for the cannabis consumer.
Source: http://whatcounts.com/dm?id=74EF17FF1FEB9C7D4164FE30F55E9FBE4B93FB24D3F3D6A0
Tags: Cannabis, CBD, CSE, Hemp, Marijuana, stocks, tsx, tsx-v, weed