SPONSOR: CardioComm Solutions (EKG: TSX-V) – The heartbeat of cardiovascular medicine and telemedicine. Patented systems enable medical professionals, patients, and other healthcare professionals, clinics, hospitals and call centres to access and manage patient information in a secure and reliable environment.
Remote Patient Monitoring, Reimbursement Topped Headlines in 2019
Top mHealth trends in 2019 included remote patient monitoring, telehealth reimbursement, substance use disorder care, chronic disease management, and direct-to-consumer mHealth technology.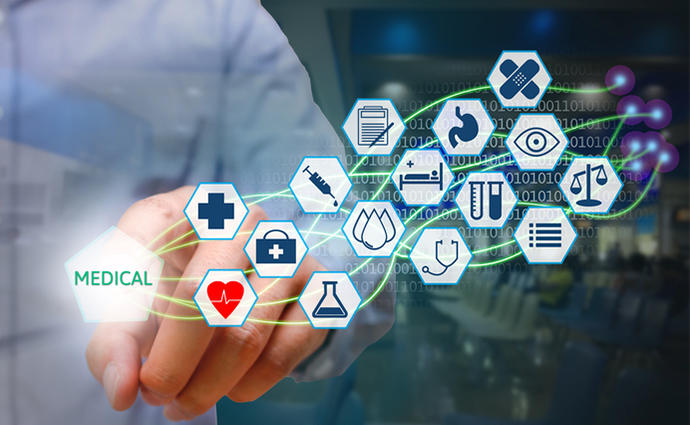 Based on our most clicked stories in 2019, those trends included remote patient monitoring, telehealth reimbursement and coding, behavioral health/substance use disorder care, chronic disease management strategies, and direct-to-consumer mHealth technologies.
As 2019 comes to an end, healthcare organizations are reflecting on the trends and stories that most influenced their behaviors in the past year. Based on our most clicked stories in 2019, those trends included remote patient monitoring, telehealth reimbursement and coding, behavioral health/substance use disorder care, chronic disease management strategies, and direct-to-consumer mHealth technologies.
In the following article, mHealthIntelligence.com will break down these trends, as well as the strategies and best practices industry leaders developed in response.
Remote patient monitoring
In 2019, healthcare organizations looked to invest in remote patient monitoring (RPM) solutions to transition to value-based care. Many healthcare leaders expected these solutions to support high-risk chronically ill patients whose conditions are considered unstable and at a risk for hospital admission.
Specifically, 88 percent of providers who were surveyed by health IT thought leaders earlier this year had invested or were evaluating investments in RPM technologies.
RPM solutions have been proven to be clinically effective as an early symptom management tool for chronically ill patients, who represented about 45 percent of the US population according to the survey. These solutions allowed risk-bearing organizations to remotely monitor patients with chronic conditions to help control healthcare costs, improve care quality, and increase access to care for patients in underserved areas.
In addition, these solutions helped manage value-based risk associated with large patient populations with chronic conditions.
"The ability of the device to simultaneously record multiple variables such as heart rate and accelerometer data allowed us to more accurately determine the patient's state, whether he/ she is active, sedentary, asleep, or not currently using the device," the researchers reported.
Because remote patient monitoring is becoming more widespread, more healthcare organizations are implementing RPM into their health systems. Recently, Humana announced a partnership with Philips Health to launch a remote member monitoring pilot for certain Medicare Advantage members with severe congestive heart failure (CHF).
"Our goal is to continue to find ways to help our Medicare Advantage members stay longer and safer in their homes," Susan Diamond, president of Humana's Home Business segment, said in a press release.
Telehealth reimbursement and coding
Along with remote patient monitoring, telehealth has been extremely vital for healthcare in 2018 and will continue to play a significant role going into the new year. But healthcare organizations are still waiting on reimbursement and billing policies to catch up to telehealth adoption..
One of the top read stories from 2019 was the American Medical Association's (AMA) creation of new codes for the use of telehealth and behavior assessment and intervention services. These codes "more accurately reflect current clinical practice that increasingly emphasizes interdisciplinary care coordination and teamwork with physicians in a primary care and specialty setting," the association stressed.
The goal for the new codes was to expand pathways for physicians across the US who deal with diverse patients, including those from underserved areas, and those who have any access to care they may need.
CMS has followed suit, implementing the AMA and its Digital Medicine Payment Advisory Group to include new telehealth codes in the 2018 Medicare physician fee schedule. And in the beginning of this year, CMS released its 2020 physician fee schedule that included numerous additions that will enable more reimbursement for connected health services next year.
In October of this year, Pennsylvania tried again to pass comprehensive telehealth legislation after the bill was denied last year because of disagreements over payment parity.
State Senator Elder Vogel introduced The Telemedicine Act (SB 857), which aimed to establish definitions for telemedicine and telehealth, provide temporary evaluation and treatment guidelines for reimbursement, and give state departments up to two years to draft permanent rules and regulations.
The new bill includes remote patient monitoring technologies, which gives providers the opportunity to use these connected health services. About a dozen states have passed legislation demanding payment parity for telehealth, but most have failed because of strong opposition from healthcare payers.
Addressing substance abuse using mHealth
An estimated 115 people die each day from opioid abuse, an issue that has become more widespread in the past decade. Healthcare providers have been actively searching for a solution to tackle this issue, and many have found a pathway to success using mHealth and telehealth technology.
Applying MHealth and telehealth technology to addiction treatment is expected to make one of the biggest impacts on substance use disorder care. Connected health platforms allow providers to work with the individual patient anytime they need to, and are able to see what the patient experiences each day.
"We're building a panoramic view of your life," said Jacob Levenson, CEO of MAP Health Management, a Texas-based national network of almost 100 addiction treatment providers. The organization has adopted digital health tools for care management and coordination of substance use disorder patients.
The smartphone is also a great tool for addiction treatment, as it offers both a platform for population health programs and individual treatments. Healthcare providers are able to send out messages offering support or information via text, SMS, or e-mail to large groups at any time. They can also personalize messages for individuals, connecting information to one's habits, location, or medical record.
MHealth apps are becoming increasingly more popular tools. Apps could feature surveys, messaging or chat rooms, links to resources, messaging with care providers or a substance abuse specialist, and a 911 link for immediate help.
"Medical devices, including digital health devices like mobile medical apps, have the potential to play a unique and important role in tackling the opioid crisis," FDA Commissioner Scott Gottlieb, MD, said in a press release featured on the FDA website. "We must advance new ways to find tools to help address the human and financial toll of opioid addiction."
Chronic disease management strategies
While MHealth platforms were important for addressing the opioid crisis, the solutions have also been useful for chronic disease management. A growing number of Americans are suffering from more than one chronic condition, prompting more healthcare providers to take the appropriate measures to tackle this issue in 2019.
For example, in January, Omada Health, a digital therapeutics company that focuses on obesity-related chronic conditions, created a cognitive behavioral therapy program (CBT) for those dealing with depression and anxiety.
"Depression and anxiety are a known barrier to healthy behaviors including medication adherence, optimal nutrition, and seeking timely preventive care. With the addition of CBT curriculum, we can more fully support our participants as they manage their conditions. And, through our digital platform, we can do it at scale," Carolyn Bradner Jasik, MD, Omada's Vice President of Medical Affairs, explained in a press release.
The challenge going into the coming years is developing a digital health platform that is able to integrate different programs and allow for easy access for both patients and providers.
A few weeks ago, a Pennsylvania health system also created a telehealth and remote patient monitoring platform to allow patients living with ALS to receive at home care. Most patients with ALS have to travel hours for meetings with doctors and specialists, which can prove to be challenging. But the telehealth platform allows the meetings to be held at home.
Heart failure (HF) patients receiving targeted virtual behavior therapy found significant improvements in self-care, a recent study published in the journal Circulation found. The study conducted by Humana and AbleTo found a correlation between improving behavioral health care and co-existing physical conditions. The study also noted improvements in self-care, depression symptoms, and awareness of physician recommendations among patients that received HF-focused virtual behavioral therapy over eight weeks.
Chronic disease management is vital to reduce costs by addressing the patient's illness or condition with maximum clinical outcomes, while helping beneficiaries control their disease in an effective way.
Direct-to-consumer mHealth technology
The healthcare industry is facing major disruption from non-traditional companies, like Amazon, Google, and Apple. The mHealth space has been no different according to the top stories from 2019.
In September of this year, Amazon prepared to take on the direct-to-consumer telehealth industry through its new platform, Amazon Care. Amazon Care is a virtual care clinic offering telehealth and mHealth services for its employees in the Seattle area, including on-demand access to a clinician online messaging for healthcare questions, a prescription service, and the option of scheduling an appointment through Seattle-based Oasis Medical.
Apple Watch can be used by clinicians to detect atrial fibrillation. But will care providers rely on these devices to present them with accurate information?
A survey of 420,000 individuals conducted by researchers at the Stanford University School of Medicine found that over an eight month span, the Apple Watch detected an irregular heart rate in .52 percent of individuals or 2,161 people. And almost three-quarters of the users who were notified about an irregular pulse contacted a care provider for further treatment.
"The study's findings will help patients and clinicians understand how devices like Apple Watch can play a role in identifying atrial fibrillation, a deadly and often undiagnosed disease," Mintu Turakhia, MD, an associate professor of cardiovascular medicine, said in the press release. "Additionally, these important findings lay the foundation for further research into the use of emerging wearable technologies in clinical practice and demonstrate the unique potential of large-scale app-based studies."
In addition, a Gallup survey this month showed that nearly one in five Americans are using an mHealth wearable. Adults younger than 55 are twice as likely to use or have used mHealth. And individuals older than 55 and women, are more interested in using mHealth than men. About half of the women respondents under 55 said they use or have used mHealth in the past. While men over age 55 are the least likely to use or have used the technology.
Jefferson Health recently partnered with Quick'r Care to create a mHealth platform to allow patients to choose their correct care path. Through JeffConnect's virtual care service. Consumers will have on-demand video access to health system's care providers.
"This is what people who feel bad need right now, right when they begin to feel sick," added Stephen K. Klasko, MD, president of Thomas Jefferson University and CEO of Jefferson Health. "Working with Quick'rCare allows us to expand our commitment to healthcare with no address."
Overall, Apple products are designed to make healthcare more human. Devices are meant to protect patient data and give easy accessibility to everyone who uses Apple products. Patients are able to access medical records and communicate from at home if needed. But providers continue to question whether the information they are receiving is accurate, as with new technologies, there isn't always this guarantee.
Source: https://mhealthintelligence.com/news/remote-patient-monitoring-reimbursement-topped-headlines-in-2019