SPONSOR: Spyder Cannabis (SPDR:TSXV) An established chain of high-end vape stores. Aggressive expansion plan is already in place that will focus on Canadian retail and US Hemp derived kiosks in high traffic areas. Click here for more info.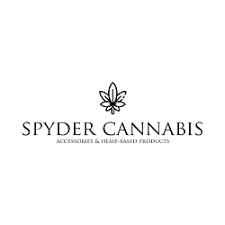 Exploring Canada's Cannabis Demand-Supply Landscape
Cannabis demand is rising
However, there seems to be a gap between cannabis demand and supply in Canada
It's been a year since Canada legalized marijuana, but it seems consumers in the country are still struggling to obtain legal cannabis
This demand-supply imbalance took a toll on cannabis companies' revenues and stock prices last year
Let's take a closer look at the demand-supply imbalance in Canada.
The cannabis demand-supply landscape in Canada
Health Canada has come up with a national Cannabis Tracking System to keep track of the cannabis produced and sold across the country. The intention is to keep a check on illegal cannabis sales. Health Canada requires federal license holders and provincial and territorial growers to report this data on a monthly basis.
Another objective behind this move could be to ensure that cannabis producers aren't growing marijuana illegally. Such was the case last year with CannTrust (NYSE:CTST). The company was found to be growing marijuana illegally and was reportedly in violation of Health Canada's regulations.
The monthly report tracks the sales of medical and recreational marijuana. It also takes into account the cannabis inventories held by retailers and distributors. Here are a few details from the report for the period that ended on September 30, 2019:
Total sales of dried cannabis fell by 0.4% to 12,922 kilograms on a month-to-month basis.
Cannabis oil total sales rose by 4.8% to 11,187 liters on a month-to-month basis.
The total amount of finished dried cannabis inventory rose by 5% to 64,151 kilograms on a month-to-month basis.
The total amount of finished cannabis oil inventory rose by 1.1% to 102,060 liters on a month-to-month basis.
"Finished inventory" here implies that the products are ready and packed for sale. The finished inventory for dried cannabis was higher for both provincial and territorial distributors and retailers and federal license holders.
For dried cannabis, federal license holders saw a 5.7% increase in finished inventories, while provincial and territorial distributors and retailers saw a 4.3% increase. Additionally, for cannabis oil, federal license holders saw a 2.6% increase in inventories, while provincial and territorial distributors and retailers saw a 1.4% decrease.
What caused the imbalance?
Canada legalized marijuana in October 2018. The demand for marijuana was high in the country. Thus, producers cultivated more cannabis, hoping to meet this demand. However, regulatory procedures were slow and strenuous, which resulted in a delay in the licensing and opening of new legal stores. The delay resulted in higher inventories and caused supply issues. Hence, cannabis sales were affected across Canada. Looking at the data for September, we can conclude that most retailers had products ready for sale. However, the lack of stores caused a supply issue and a rise in inventory.
Moreover, the licensing process isn't that simple. A Cannabiz Media article stated, "The amount of time to obtain a license to grow marijuana in Canada's legal market was excessive with some cultivators waiting months or even a year. Once a grower obtained a cultivation license, it needed to produce two full crops, have them tested, get its sales software audited, and apply for a sales license, which could take another year."
How's the marijuana demand and supply situation in the US?
While we're on the subject, let's talk about the demand and supply situation in the US. Marijuana isn't legal at the federal level in the US. However, 33 states and the District of Columbia allow medical marijuana. Additionally, 11 states and the District of Columbia allow recreational marijuana.
Black market sales are a matter of concern even in the US. California, which legalized medical marijuana in 1996 and adult-use marijuana in 2016, also suffers from illicit cannabis activity. An article by Cannabis Business Plan discussed how cannabis consumers in the state will initially be inclined toward the illegal market to avoid regulatory costs. The article also stated that predictions show that by 2022, the marijuana market in the state could be worth $7.7 billion driven mostly by recreational marijuana.
Cannabiz Media also discussed how states such as Michigan are facing supply shortages due to a lack of licensed growers. Recently, recreational marijuana sales went live in Michigan. Pennsylvania faced similar problems when demand for medical cannabis couldn't match supply in the state.
Furthermore, the abundance of marijuana resulted in losses for many licensed cultivators as prices fell. Obtaining capital for cannabis businesses is still an issue in the US. Banks and financial institutions are scared to provide help to cannabis companies because marijuana is still illegal federally. However, hopes are that the passing of the SAFE Act could smooth this process.
How are cannabis companies coping with the demand-supply situation?
The demand-supply imbalance hit cannabis companies' revenues and profitabilities last year. After Canada legalized cannabis, companies increased their production capacities to match demand. However, the lack of legal stores caused a supply issue. Initially, Ontario was strict with its cannabis laws. Recently, though, after the second phase of legalization, Ontario relaxed its laws to tackle the problem of black market sales. Canada's three largest provinces now expect higher sales this year from the Cannabis 2.0 expansion.
Hence, Aurora Cannabis (NYSE:ACB), Canopy Growth (TSE:WEED), Cronos Group (NASDAQ:CRON), and HEXO (TSE:HEXO) have struggled with overproduction. The companies missed their revenue targets and reported lower profitabilities in 2019. HEXO even withdrew its fiscal 2020 outlook due to lower store rollout issues.
Cannabis edibles are in high demand among marijuana products. Hence, consumers turned to the black market to obtain these products when Canada hadn't legalized edibles. The prices of cannabis products on the black market are also lower than they are on the legal market. Now, with Cannabis 2.0 products ready to hit the stores, marijuana companies expect to recover their losses in 2020. These companies are ready with a variety of edibles, vapes, and beverages.
Though analysts expect a turnaround in 2020, they've kept a subdued outlook on marijuana companies' 2020 revenues. Some analysts feel regulations and licensing delays could still affect Cannabis 2.0 revenues this year. Companies' 2020 revenue estimates are as follows:
Aurora Cannabis's fiscal 2020 revenue could be around 371.6 million Canadian dollars.
Canopy Growth's (NYSE:CGC) fiscal 2020 revenue could be around 403.3 million Canadian dollars.
Cronos Group's fiscal 2020 revenue could be around 146.1 million Canadian dollars.
HEXO's fiscal 2020 revenue could be around 79.1 million Canadian dollars.
Final thoughts
The demand-supply imbalance in the cannabis market is an important issue. However, we also have to consider that the industry is a growing one and will have its ups and downs. Currently, the flow of regulations isn't smooth, which is causing licensing and cultivation delays. It may take some time for things to smooth out in the industry.
Many also feel that federal legalization will help balance the demand-supply issue in the US. Nevertheless, considering the efforts by Canada and certain states in the US, we can expect a turnaround in 2020.
Stay tuned to learn more about the ins and outs of the marijuana industry.
Source: https://articles2.marketrealist.com/2020/01/exploring-canadas-cannabis-demand-supply-landscape/#
Tags: Cannabis, CBD, CSE, Hemp, Marijuana, stocks, tsx, tsx-v, weed