SPONSOR: Applied BioSciences is a vertically integrated company focused on the development and commercialization of novel, science-driven, synthetic cannabinoid therapeutics / biopharmaceuticals; targeting the endocannabinoid system to treat a wide-range of diseases across multiple therapeutic areas. Click Here for More Info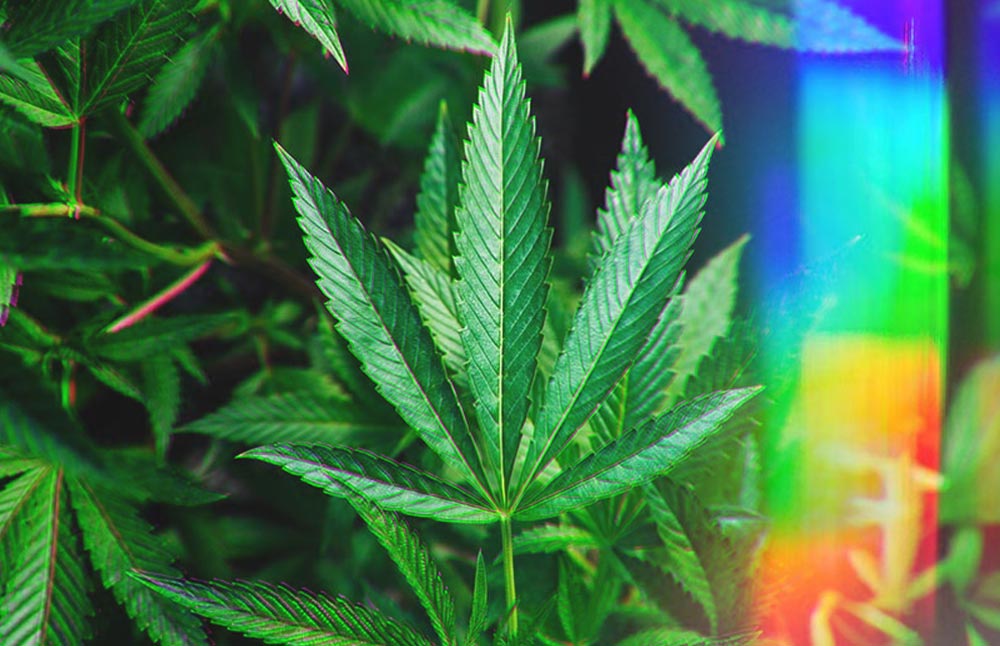 A properly updated 2020 guide on CBD versus THC along with a complete review of the entourage effect differences and health benefits of using a full spectrum, broad spectrum or pure isolate CBD-infused product.
HealthMJ is actively mapping out the entire CBD ecosystem, from the best CBD oils, gummies, skincare, salves/balms, drinks/beverages and pet products – we got you covered; and one of the most popular questions we receive from our attentive audience is how CBD vs THC works; more specifically the differences between full spectrum CBD, broad spectrum CBD and pure isolates.
As the rapidly shifting landscape of medicinal cannabis continues to unfold in 2020, hemp and marijuana plants are both spectacles to watch in their own right given the prominent cannabinoid community of compounds, namely in THC and its cousin phytocannabinoid CBD.
With all of the new information coming out about CBD and its potential health benefits, it's only fair that you might question how CBD compares to marijuana or THC-infused products and so forth. Many individuals continue to be concerned about CBD, and while there are many risks and dangerous concerns to address, research says maybe you should consider the options to get ahead of the curve and know the variations best available for you.
When it comes to terms like CBD, THC, full-spectrum, broad-spectrum, and isolates; it's hard to know and fully understand what these terms mean and just what the differences are between them or how they compare to one another. But our CBD vs THC guide is designed to do just that; remove the clutter, simplify the terminology and showcase each advantage they all have independently as well as talk about the 'entourage effect'.
The thing is, there is a lot of varying CBD and THC-infused product information available, and it is so very important to educate yourself before passing any judgment on these products. Making an effort to be in the know will not only increase your knowledge base but just might present you with life-changing information given your occupation, bodily needs or desired medicinal effects.

Understanding that "knowledge is power," we put together a guide the will detail each of these items in turn (CBD, THC, full-spectrum, broad-spectrum, and isolates) as well as compare them and explain to you how each of these factors might relate to the other.
We will share with you various statistics, studies, definitions, and a ton of valuable information for each subject. To begin, we will break down each subject separately, and then we will come back and tie some information together for your reference.
We hope you will tune into this CBD and THC overview breakdown and the valuable information presented within our cannabis oil-infused product guide for buying the best full-spectrum, broad-spectrum or pure isolate option for you.
CBD: All the Rage, None of the High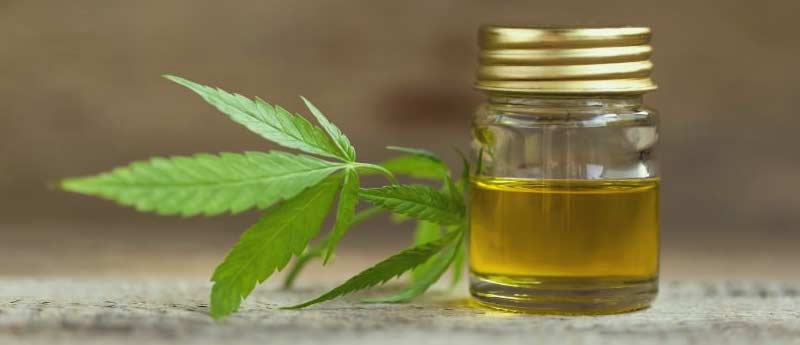 CBD products have taken the world by storm. While it has quickly become the most popular best-selling herbal extract in the health and wellness industry last year, many are still on the fence whether or not to use a CBD-infused supplement. Have you tried them yet? Are you scared to take that step and open the door to the possibilities of what CBD can provide for you? CBD products were initially quite controversial as they are instantly associated with marijuana.
The truth is, CBD really is not comparable to marijuana and, in fact, many times contains no THC (which is the property that typically enacts psychoactive responses in use of marijuana) or a minuscule percentage.
Additionally, CBD products are heavily regulated as to how much THC can legally be in them for over-the-counter distribution. It is no secret by now CBD has become a go-to option for many men and women looking for a natural and potentially reliable solution for issues such as pain relief, anxiety, irritation, and the like. Before choosing a CBD product, it is important to understand the difference between the three of the most common-types of formulas, which are full-spectrum (with THC), broad-spectrum (no-THC) and isolate (pure CBD). Fortunately, this post is here to help.
Are you curious yet? Let's dive a bit deeper.
What Exactly is CBD?

CBD is short for cannabidiol. This cannabidiol is otherwise known as a phytocannabinoid. These cannabinoids come directly from the cannabis plant. Cannabis plants contain more than 100 cannabinoids in them.
When minerals are extracted from the cannabis plant, CBD accounts for approximately 40% of the extracts, which results in CBD being readily available for processing. CBD can be obtained from hemp without THC in the extraction.
What does that mean? THC is the property that often gives cannabis a bad name. It is THC that produces the "high" that is associated with some cannabis usage, particularly smoking cannabis. However, you should know that THC is either extremely limited or completely non-existent in CBD when it is produced.
In fact, many manufacturers of CBD products extract the cannabidiol with an extreme process specifically for the purpose of delivering a pure product and reducing THC levels. In this manner, the CBD then does not make you high and formats to legal regulations as well.
The Benefits of CBD
Studies have shown that CBD products can produce a significant number of health benefits, many of which you may not have ever been aware of. Research has been increasing, but there is also still a lot to learn about CBD.
There are many benefits that have been discovered through studies and trials thus far. Here are a few of the most common and well-known benefits of CBD products:
Pain Relief
Anti-inflammatory properties
Anxiety relief
Cancer treatment and relief
Epilepsy and seizure disorder treatments
Alzheimer's treatment
Migraine relief
Fight acne
Fights neurological symptoms and disorders
You might be able to pick out a few of the items on this list that have been primarily untreatable with everyday medication. When there is medication available, it can have extensive side effects.
But consider a safe and legal treatment to things like cancer, epilepsy, and Alzheimer's – amongst other hard to treat diagnoses. Does this mean CBD will help your body heal from these disorders, or will it simply help relieve the symptoms?
Research and studies are still new and not fully conclusive. It is hard to say whether CBD could essentially eliminate any of the disorders listed, but if it can help fight or treat the associated symptoms, it is certainly worth consideration.
To give you an idea of how CBD works with these various disorders, let's break a few of them down further.
CBD and Alzheimer's Treatment

Alzheimer's has long been a disorder that is primarily untreatable. Of course, there is medication to help those with Alzheimer's, but it does little by way of reducing symptoms or slowing the process of the disease.
Alzheimer's is primarily a brain disorder that progresses rather slowly at most times. It can move quickly though in some people. Alzheimer's causes the victim to lost memories, history, and even the memory of how to complete specific skills necessary to care for themselves.
As Alzheimer's progresses, many people revert to old memories and don't know the people closest to them when they see them. They forgot how to do basic tasks and ultimately become unable to care for themselves safely.
All of these effects of Alzheimer's are functionally related to the brain suffering from inflammation. This inflammation often causes excessive oxygen to build-up, which in turn leads to the effects we are familiar with as Alzheimer's. The brain cells become blocked and therefore decline.
In comes CBD products, recent studies show that CBD can reduce this inflammation, allowing that oxygen that has built up due to brain cell blockage to seep out and therefore decreasing many Alzheimer's symptoms.
This systematic process from CBD acts as an antioxidant for the brain cells by reducing or eliminating the inflammation that causes blockage and therefore causes the disease to take full form. With this relief, the effects of Alzheimer's are greatly reduced and slowed.
This is not to say CBD cures Alzheimer's but rather that it can reduce the process and provide relief of many of the symptoms, straight from the root cause.
CBD and Epilepsy Treatment

Epilepsy and other seizure disorders have been studied for health benefits related to CBD treatment. Epilepsy is another neurological disorder in which the sensory processes in your brain are triggered, which then leads to seizures.
Epilepsy has been challenging to treat through the years and at times, is left untreated. There are medications available, but there is no guarantee they will work. They may reduce seizures or the intensity of seizures, but the results vary on individuals, and, of course, the results are only as good as the medicine available.
CBD, also, may not be effective for every user. However, it has been found in studies to dramatically reduce the number of seizures as well as the length of seizures in those affected by the disease.
In 2018, the FDA approved Epidiolex to be used for epilepsy treatment in certain situations. There are two forms of epilepsy it has been approved to treat and an age requirement as well. Epidiolex is a formula of CBD that is purely plant-based but has been studied and researched for its effectiveness in regards to epilepsy treatment.
CBD Pain & Anti-Inflammatory Relief

For a number of years, chronic pain has been treated with pain relievers. Pain relievers that can cause dependency and addiction for the user and often produce side effects that far outweigh the relief of the pain.
Not only can pain relievers lead to addiction but essentially, they can become ineffective because of the dependence effect they tend to have on the user. This is an unfortunate effect for those who are simply seeking relief.
We've grouped Pain relief and anti-inflammatory properties together here because they are often related. Chronic pain is typically directly related to inflammation, as are various diseases and disorders that lead to common pain, fibromyalgia, sclerosis, lupus, etc.
Research is still quite limited on CBD's abilities to reduce pain or inflammation, and therefore, there is no FDA seal of approval yet, but that doesn't mean there isn't information available for review.
It is believed through current studies that CBD directly communicates to your ECS or endocannabinoid system. This system signals cells to emit pain signals to your body when an area is damaged. CBD interacts with ECS to improve the quality of these signals, relieving the feelings of pain or inflammation within your body.
CBD and Anxiety Relief

Anxiety has become one of the fastest rising disorders. Anxiety continues to become a common diagnosis, but it shouldn't be. In this frantic world that is constantly changing and evolving, anxiety is the last thing we should be worried about, and clearly, it is all about "worry."
Again, research is just beginning, and the results are currently limited. The results of these studies continue to be tested, but for now, we work with what limited information we have available. Studies are showing that CBD can dramatically reduce anxiety and the effects of anxiety.
How does that work? CBD enhances calming properties through the brain. CBD somehow is able to bind to those brain receptors that trigger the anxiety response from your brain, and therefore, your anxiety is reduced, and you remain calmer and more reasonable rather than anxious and concerned.
Do You See a Connection?
Many of the disorders and symptoms you see above have something in common, they are triggered by cells or brain receptors that essentially lead to the disease or disorder. CBD appears to work quite well with disorders that essentially start with brain function.
Studies are still limited and are still taking place. Results are varied, and there is not yet enough evidence to truly rely on CBD, but there are positive results and signs thus far. While many of the disorders we specifically discussed are brain-related, CBD can have positive effects on other ailments as well.
The Legalities of CBD

CBD-infused product supplementation was the number one most trending ingredient in 2019. They have become more pronounced and popular in recent years as people discover just what CBD can offer for health benefits. There are a number of benefits and things still being discovered about CBD and what it has to offer.
It seems like everywhere you go, you can find CBD products from oils, gummies, sprays, and lotions to even CBD pet products. But is it really legal? How do you know it won't cause you legal issues in the end?
Cannabis is certainly not new, but it still has limited legality for sales, use, and distribution. It cannot be openly sold in many states. Only a few states have passed bills allowing recreational or medicinal use of marijuana in a legal capacity.
However, in 2018, the Farm Bill was passed/updated, and restrictions on CBD specifically were removed from various legal restrictions if the CBD is extracted from a hemp plant. It is now legal to produce, buy, and sell CBD products IF they contain less than .3% THC.
The primary statement here is the products must fall into the guidelines of following the THC level guidelines. Many CBD companies simply meet the minimum guidelines while others take it even farther and purify their CBD or even produce a formula with 0% THC.
SOURCE: https://www.healthmj.com/cbd/thc-full-spectrum-broad-spectrum-isolate/
Tags: #APPB, #AppliedBiosciences, #biopharmaceuticals, #Cannabinoids, #MedicinalCannabis, #PFE, #Product, #Revenue, #TraceAnalytics, $Hightimes, CBD