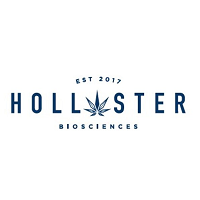 HOLL:CSE / HOB:FRA
BREAKING: Signed $20,000,000 Letter of Intent To Acquire Venom Extracts ("Venom")
HIGHLY ACCRETIVE $20,000,000 ACQUISITION
Venom Highlights
2019 Est Revenue ~C$16.4M; EBITDA ~C$2.48M
30% Of Acquisition Price Paid If Venom Revenues Hit $30,000,000 and $40,000,000 By DEC 31, 2021
Average revenue per gram YTD 2019 $CDN 14 and will continue to increase as vape cartridge mix grows ($CDN 30 per gram)
One Of Arizona's Largest Producers Of Award-Winning Medical Cannabis Distillate
Acquisition Expected To Close By March 31, 2020 Subject To Due Dilligence
An established brand in Arizona for high quality products in the wholesale and distillate marketplace. Venom is leveraging its brand and success to aggressively expand into other US states.
ACQUISITION TERMS
Hollister will acquire Venom Extracts for CDN$20,000,000 via Hollister stock
The stock price will be determined based on the greater of:

The 14-day VWAP (Volume Weighted Average Price) capped at $0.25 subsequent to announcing the transaction and $0.20
Once share price is established, 70% of the Payment Shares will be issued upon closing of the transaction
Remaining 30% of the Payment Shares will be issued when and if the following milestones have been met on or prior to December 31st, 2021
Hollister Highlights Of Current Operations:
Hollister's products are now present in 220 of 600 California dispensaries.
Own's California's #1 hash infused pre-roll "HashBone"
Vision is to capitalize on this success to become the sought after premium brand portfolio of Cannabis across multiple states and Hemp nationwide
Major LOI, Joint Ventures and Licensing Agreements Support Proof Of This Vision
"Easy Riders" – Milliions Of Global Followers
"Tactical Relief" – Veteran Founded, Hemp Based CBD Brand With Nation Wide Members
"Tommy Chong" – Exclusive Manufacture & Distribution Of Tommy Chong's Cannabis (TM) Full Spectrum Elixir 1:1
"I only partner with the best-in-class companies and I am really pleased to have the Hollister Cannabis Co. bring their amazing Tommy Chong's Cannabis™ Full Spectrum Elixir to the market for me".
– Tommy Chong
KEY JOINT VENTURES AND PARTNERSHIPS DETAILS
LOI for a proposed offtake agreement with Mountain Financial Solutions LLC
Hollister will purchase 1,000 pounds of hemp from Mountain Financial (unique high CBD hemp strains ) for use in various smokable hemp products – specifically, Rebel Hemp Company's premium hemp pre-rolls.
Licensing agreement with Tommy Chong to manufacture and distribute Tommy Chong's Cannabis™
Full Spectrum Elixir 1:1.
The tincture, features a 1:1 ratio of THC to CBD, recognized for its medicinal properties
Distributed exclusively by Indus and is anticipated to be in-dispensaries throughout California by March 01, 2020.
Anticipating producing up to 25,000 units of during the 1st 12 months with an estimated retail price of $70 per unit
LOI with ER71 USA Inc. ("Easyriders") an iconic brand with millions of followers globally, have entered into LOI to complete a joint venture agreement
Upon completion of the Joint Venture, Hollister and Easyriders will collaborate on the development and marketing of co-branded hemp based everyday premium product lines.
Pre-rolled products using hemp
JV will further explore the development and marketing of additional product SKU's for hemp-based
Edibles
Vapes
Topicals
beverages.
Revenue generated on the co-branded product lines will be shared 50:50 between Easyriders and Hollister.
Hollister Biosciences Inc. and Veteran Based Tactical Relief Enter into Letter of Intent for Proposed Joint Venture Agreement
Upon completion of the Agreement, Hollister and Tactical Relief will collaborate on the development and marketing of cannabis tinctures throughout the California market
Branded under Tactical Relief, the first cannabis tincture to be manufactured will feature a 20:1 ratio of THC to CBD, recognized for its medicinal properties in treating PTSD
Will be distributed exclusively by Hollister's distribution partner, Indus Holdings Inc.
Hollister Currently Manufactures The Following Products:
hash
hash infused products
tinctures
crumble infused products
Pre-rolls
Vape Products
Pet CBD
Cannabis Concentrate
Brewed Hemp Beverages
Premium Hemp Pre-Rolls
other cannabis products
HashBones
Hashbones are a pre-roll made from 75% cannabis flower blended in small batches with 25% bubble hash
Results in a more potent pre-roll, also maintains the integrity of the cannabis
Terpenes are preserved in the bubble hash production process
Bubble hash is made without solvents or chemicals and is one of the cleanest concentrates available on the market
Hollister's trusted and highly rated brand of pre-rolls, sold via third-party retailers
Mighty Meds
Acquired Mighty Meds as its vape brand
Company's vape products are manufactured from pure THC distillate and plant-based terpenes and do not use any additives that have been linked to health issues.
San Diego based
Produces discreet, disposable, health conscious vape cartridges and other products
Purity Petibles
Purity Petibles 20:1 CBD pet tincture is manufactured using full spectrum CBD, organic MCT Oil derived from coconuts and chicken flavor
The MCT Oil and chicken flavor used in Purity Petibles is food grade
Rebel Tea
Brewed with high-quality, American-grown hemp and containing fifteen milligrams of whole-plant full-spectrum phytocannabinoids, Rebel Tea offers consumers a refreshing THC-free beverage. Rebel Tea's innovative formula features exclusively organic ingredients paired with light flavoring from natural lemon and cane sugar.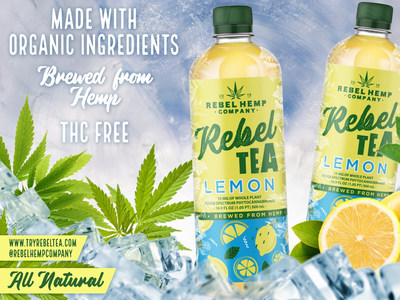 NanoPure
NanoPure, nano-emulsified cannabis concentrate which will be sold both:
Wholesale as an ingredient for other companies and
power products for Hollister Cannabis Co.
DISTRIBUTION
Hollister has an exclusive distribution agreement in place with Indus Holdings (CSE: INDS).
Indus is the licensed California distributor that operates the WAYV platform.
Indus currently manages all of Hollister's product fulfilment obligations, allowing Hollister to focus its efforts on production and marketing.
Indus provides Hollister with full brand representation by utilizing its 15 sales reps to represent Hollister's product to the California marketplace.
Through Indus, Hollister's products are now present in 220 dispensaries throughout California.
US CANNABIS MARKET STATS
CALIFORNIA CANNABIS MARKET STATS
HEMP
The Company intends to move into the hemp market. While cannabis is still restricted by state regulations, CBD is not. We plan on leveraging the brand by distributing hemp and CBD versions of our products nationwide. We will strive to have the Rebel Hemp Co brand touch every corner of the country.
CORPORATE STRUCTURE
Hollister develops quality branded cannabinoid-based and hemp-based consumer goods and products for large-scale distribution through two companies: Hollister Cannabis Co. and Rebel Hemp Company.
Tags: Cannabis, CBD, CSE, Hemp, Marijuana, stocks, tsx, Venom, Venom Extracts