SPONSOR: Spyder Cannabis (SPDR:TSXV) An established chain of high-end vape stores. Aggressive expansion plan is already in place that will focus on Canadian retail and US Hemp derived kiosks in high traffic areas. Click here for more info.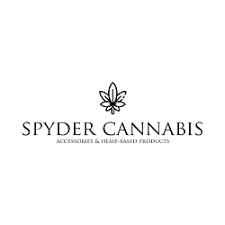 COVID-19 restrictions sparking a run on cannabis stores
By: Bruce Barcott and David Downs
They're not closed yet! Customers are stocking up on cannabis this weekend, preparing for what could be more retail store restrictions in coming days.
As governors and mayors across North America order the shutdown of bars, restaurants, and gathering events, cannabis stores are experiencing a dramatic surge in sales that started over the weekend and now continues into the work week. (Leafly has an updated page tracking store closures, openings, and new delivery allowances.)
Consumers are stocking up now, eyeing their potential future over in Europe, where some nations have closed all retail outlets except food stores and pharmacies.
Cannabis and coronavirus: Here's what you need to know
On Saturday, Boston's WGBH broadcast images of customers lining up outside New England Treatment Access (NETA) in Brookline, one of the few licensed cannabis stores operating in Massachusetts. WGBH's Tori Bedford reported:
In Brookline, marijuana dispensary New England Treatment Access has eliminated all walk-in orders due to a high volume of customers, and will now only serve customers who place orders in advance. "In light of the current environment, we will remain open," an announcement on the NETA website reads, "but will move to Reserve Ahead only starting on Saturday."

Inside the Brookline store, employees wear latex gloves, and bottles of hand sanitizer and disinfectant spray sit beside each checkout station. The process is efficient, a quick in-and-out, as compared to the massive lines seen snaking around the parking lot of the shop in the past few days, according to NETA employees.
Later Sunday, Boston Mayor Mary Walsh imposed new restrictions on the city's bars and restaurants. Those establishments will have to cut their capacity in half, and close by 11pm every night. As of now, there are no unusual restrictions on cannabis stores.
Also Sunday, the governors of Ohio and Illinois ordered all bars and restaurants closed. By mid-day Monday, similar orders had been issued in too many states to mention.
Source: https://www.leafly.com/news/author/bruce-barcott-and-david-downs
Tags: Cannabis, CBD, CSE, Hemp, Marijuana, stocks, tsx, tsx-v