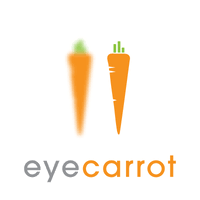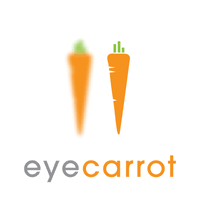 (TSXV:EYC) | (OTC:EYCCF) | (2EYA:GR)
Trusted and used by some of the world's top professional sports teams, including:
Why Eyecarrot?
Eyecarrot Has Already Started Commercializing Its Vision Therapy Platform
Clients Include:

Dallas Stars (NHL)
Chicago Cubs (MLB)
Sporting KC (MLS)
Tennis Canada
Showcased During NFL Scouting Combine

Company's Vision Therapy Products Used In:

Over 1,500 Practices
20 Countries

Flagship "Binovi" Is State-Of-The-Art Platform

Measures 14 Key Vision Skills
Essential For Maximizing Brain Performance
Shipped Over 400 Binovi Units (April 2020)
Goal Is 2,500 Binovi Units (End Of 2020)

Signed Sports Vision Partnership With Eli Wilson Goaltending

World Leader In Goaltending Development
600 Active Goaltending Camp Participants
50,000 Global Aspiring Goaltenders

Closed Major Financing In Q1 2020
Eyecarrot is now well positioned to further commercialize and capitalize on massive demand for Vision Therapy and Training For Athletes and Education
WHAT IS VISION THERAPY AND TRAINING?
1 in 4 people on the planet have vision problems that go beyond simply not being able to read those letters on the wall and requiring a prescription.
What your eyes see doesn't always match up with what your brain sees. Eyecarrot synchronizes your eyes and your brain to deliver maximum performance for athletes and students.
The Company's flagship product – Binovi – is a platform that measures 14 key vision skills essential for maximizing brain performance. Maximizing brain performance leads directly to making faster and better decisions, which directly correlates into an athlete or student's best possible performance.
Result? Binovi delivers the performance edge everybody covets.
More than just words, Binovi is already being used by many professional sports teams and has been tested by more than 1,500 vision performance professionals in over 20 countries.
As a result, Binovi is quickly becoming an industry standard in the sports performance and vision rehabilitation markets.
SEEING IS BELIEVING!
Now that you have a baseline understanding of the power of Eyecarrot, the next thing to do is see it for yourself. Watch this videos of Eyecarrot and Binovi in action, with some really happy users.
AS FEATURED ON BTV:
Tags: Binovi Touch, Eli Wilson, Eli Wilson Goaltending, small cap, tsx, tsx-v