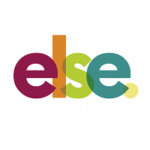 Highlights
$CAD 10 million cash and runway for well over a year;
Backed By A Billion Dollar Global Nutrition Company;
MOU For International Distribution Of Products
US Product Launch Planned For Q2-2020;
"Best Health" Award At Global Food Innovation Summit In Milan;
Awarded Patents In 22 Countries, 44 Countries Pending;
Executives & Advisors From Globally Renowned Companies & Institutions
Why Else Nutrition?
Gives Small Cap Investors An Opportunity To Participate In Global Paradigm Shift Towards Plant-Based, Clean Label Foods For Toddlers & Children.
Entering Commercialization Stage After 7 Years R&D
Launching 1st Commercial Product Into US Market Q2
100% Plant-Based, Organic Toddler Nutrition Product
Market Research Survey Finds Over 60% Positive Purchase Intent For Else Product
Fills A Market Gap In Plant-Based Toddler Nutrition (12-36 months)
Subsidiary Of Billion Dollar Hong Kong Listed Conglomerate (H&H) Owns Approx 11.15% Of BABY
H&H Shares Have Voluntary 12-Month Hold
H&H Right To Maintain 11.15% Ownership Through Future Financings
Patented World's First 100% Plant Based, Non-Dairy, Non-Soy Baby Formula
Else Nutrition Holdings is an advertising client of AGORA Internet Relations Corp.
Tags: baby food, CSE, investing, organic, small cap, tsx, tsx-v