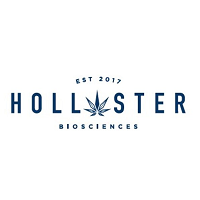 Hollister Highlights Of Current Operations:
Hollister's products are now present in 220 of 600 California dispensaries.
Own's California's #1 hash infused pre-roll "HashBone"
Vision is to capitalize on this success to become the sought after premium brand portfolio of Cannabis across multiple states and Hemp nationwide
Major LOI, Joint Ventures and Licensing Agreements Support Proof Of This Vision
"Easy Riders" – Milliions Of Global Followers
"Tactical Relief" – Veteran Founded, Hemp Based CBD Brand With Nation Wide Members
"Tommy Chong" – Exclusive Manufacture & Distribution Of Tommy Chong's Cannabis (TM) Full Spectrum Elixir 1:1
"I only partner with the best-in-class companies and I am really pleased to have the Hollister Cannabis Co. bring their amazing Tommy Chong's Cannabis™ Full Spectrum Elixir to the market for me".
– Tommy Chong
2 Highly Accretive Acquisitions
one of Arizona's premier extract brands and one of the state's largest producers of award-winning medical cannabis distillate and related products.
HIGHLY ACCRETIVE $20,000,000 ACQUISITION, ADDING OVER CDN$16.4 MILLION OF 2019 REVENUE
For the year ended December 31, 2019, management of Venom Extracts reports having generated over CDN$16.4 million in revenue and over CDN$2.5 million in EBITDA from its product line of cannabis concentrates and cartridges. 
Venom Extract's management also reports a strong start to 2020 and is anticipating record Q1 revenue.
Alphamind Brands is developing a portfolio of certified legal mushroom based natural health products
The company's "ready to ship" product SKU's include Cordyceps, Lion's Mane, Shiitake, Oyster and Reishi Mushroom based: liquid tinctures, concentrated mushroom powder(s), teas, and chocolate.
FULL DISCLOSURE: Hollister Biosciences Inc. is an advertising client of AGORA Internet Relations Corp.