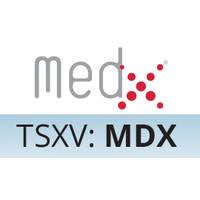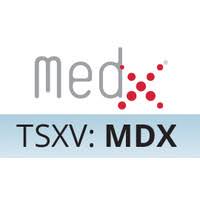 Announced the launch of a 12 month online marketing campaign through AGORACOM for the purposes of targeting new potential investors that would be specifically interested in the Company's primary sectors
MedX has also launched "CEO Verified" Discussion Forum on AGORACOM to serve as the Company's primary social media platform to interact with both current and prospective shareholders in a fully moderated environment
TORONTO, JUNE 1, 2020 —  MedX Health Corp. ("MedX" or the "Company") (MDX:TSXV), a leading medical device and software company focused on skin cancer detection and telemedicine diagnosis, is pleased to announce the launch of a 12 month online marketing campaign through AGORACOM for the purposes of targeting new potential investors that would be specifically interested in the Company's primary sectors.  MedX is paying $0 in cash for the program thanks to AGORACOM's cashless and fully compliant shares for services program.      
SIGNIFICANT EXPOSURE THROUGH AGORACOM DIGITAL NETWORK
In 2019, AGORACOM surpassed 600 million page views, exceeded industry engagement metrics by over 400% and has served over 350 public companies.
The MedX HUB containing multiple landing pages, videos, photos and other helpful information updated in real-time over the next 12 months can be found at https://agoracom.com/ir/MDX.
The MedX HUB will receive significant exposure through continuous brand impression, content marketing, search engine marketing and social media engagement throughout the entire AGORACOM network. AGORACOM is the only small cap marketing firm to hold a Twitter Verified badge, averaging 4.2 million Twitter impressions per month in 2019.
MODERATED DISCUSSION FOR MEDX MANAGEMENT AND SHAREHOLDERS
MedX has also launched "CEO Verified" Discussion Forum on AGORACOM to serve as the Company's primary social media platform to interact with both current and prospective shareholders in a fully moderated environment.
AGORACOM "CEO Verified" forums provide the small cap industry's first ever identity verification of company executives on an investor platform. For the first time ever, small cap CEO's and officers can post within a discussion forum without the risk of impersonation. As the ultimate influencers of their own companies, "CEO Verified" Forums create unmatched levels of engagement between management and investors that create civilized, constructive and factual conversation.
The MedX Forum can be found at https://agoracom.com/ir/MDX/forums/discussion
VERIFIED MEDX OFFICER AT LAUNCH
· Mike Druhan, VP Corporate Development
Scott Spean, Chief Executive Officer & President stated, "After receiving the largest order in Company history from our Brazilian distributor earlier this year, it became clear to us the time had arrived to finally start raising our brand awareness amongst small cap investors all over North America. We expect 2020 to be our commercial breakout year and AGORACOM came highly recommended as the firm best capable of accomplishing this goal. As we build our audience of new investors in 2020, I encourage our long-time and loyal shareholders to read and participate in our new CEO Verified Discussion Forum to create great, vibrant and constructive discussion for the long term benefit of everyone. "
George Tsiolis, AGORACOM Founder stated "Fans of AGORACOM know very well that 3rd party validation is a very important element of our decision to take on a client. MedX's success in Brazil this year, as well as, $3,100,000 raised during the most challenging environment in modern history serves as significant evidence of the Company's strength. The additional and more important benefit of knowing we will help save lives of thousands of investors in the future was just too great to give up. We are happy to take their story to the world and encourage shareholders to do the same by participating and sharing the HUB with their networks."
SHARES FOR SERVICES
The Company intends to issue common shares in the capital of the Company to AGORA in exchange for the Services. Pursuant to the terms of the Agreement, the Company will be issuing a total fee of $60,000 (plus HST), to be paid as follows:
TERM: May 11, 2020 – May 30, 2021
$12,000 + HST Shares For Services upon Commencement May 11, 2020 for initial set up of HUB, marketing materials and search engine programs.
$12,000 + HST Shares For Services at end of Third Month August 11, 2020
$12,000 + HST Shares For Services at end of Sixth Month November1 1, 2020
$12,000 + HST Shares For Services at end of Ninth Month February 11, 2021
$12,000 + HST Shares For Services at end of Twelfth Month May 30, 2021
Per TSX Venture Policy 4.3 (Section 6.1), the deemed price of the securities to be issued will be determined after the date services are provided to advertiser in each period and are to be calculated using the closing price on each date above.
About AGORACOM
AGORACOM is the pioneer of online marketing, broadcasting, conferences and investor relations services to North American small and mid-cap public companies, with more than 300 companies served. AGORACOM is the home of more than 7.7 million investors that visited 55.2 million times and read over 600 million pages of information over the last 10 years. The average visit of 8min 43sec is more than double that of global financial sites, which can be attributed to the implementation and enforcement of the strongest moderation rules in the industry.
ABOUT MEDX HEALTH CORP.
MedX, headquartered in Mississauga, Ontario, is a leading medical device and software company focused on skin cancer with its SIAscopy on DermSecure™ telemedicine platform, utilizing its SIAscopy™ technology. SIAscopy™ is also imbedded in its products SIAMETRICS™, SIMSYS™, and MoleMate™, which MedX manufactures in its ISO 13485 certified facility. SIAMETRICS™, SIMSYS™, and MoleMate™ include hand-held devices that use patented technology utilizing light and its remittance to view up to 2 mm beneath suspicious moles and lesions in a pain free, non-invasive manner, with its software then creating real-time images for physicians and dermatologists to evaluate all types of moles or lesions within seconds. These products are Health Canada, FDA (US), ARTG and CE cleared for use in Canada, the US, Australia, New Zealand, the European Union and Turkey. MedX also designs, manufactures and distributes quality photobiomodulation therapeutic and dental lasers to provide drug-free and non-invasive treatment of tissue damage and pain. www.medxhealth.com.
This press release does not constitute an offer of any securities for sale. This press release contains certain forward-looking statements within the meaning of applicable Canadian securities legislation. These forward-looking statements involve certain risks and uncertainties that could cause actual results to differ, including, without limitation, the company's limited operating history and history of losses, the inability to successfully obtain further funding, the inability to raise capital on terms acceptable to the company, the inability to compete effectively in the marketplace, the inability to complete the proposed acquisition and such other risks that could cause the actual results to differ materially from those contained in the company's projections or forward-looking statements. All forward looking statements in this press release are based on information available to the company as of the date hereof, and the company undertakes no obligation to update forward-looking statements to reflect events or circumstances occurring after the date of this press release.
Neither TSX Venture Exchange nor its Regulation Services Provider (as that term is defined in policies of the TSX Venture Exchange) accepts responsibility for the adequacy or accuracy of this press release.
Scott Spearn, President and CEO
MedX Health Corp
905-670-4428 ext 229
Tags: DermSecure, MedX, MoleMate, Simsys, Skin Cancer, skin cancer detection, stocks, tsx, tsx-v