SPONSOR: Else Nutrition Holdings Inc. (TSX-V: BABY)The award winning, plant-based nutrition company for small cap investors. The company has a $10,000,000 cash balance for US product launch In Q2 2020 with International agreements in Q3. Learn More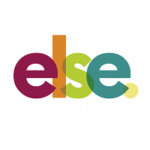 North American Baby Food Market Forecast to Grow at a CAGR of 3.16% from 2019 to 2024, to Reach a Market Size of US $12.4B
The North America baby food market is projected to grow at a CAGR of 3.16% during the forecast period to reach a market size of US$12,487.478 million by 2024
The demand for baby food is primarily driven by the rising adoption of organic baby food among parents. Rising consciousness among parents is leading to increased spending on organic food which is augmenting baby food market growth
Dublin, June 08, 2020 – The "North America Baby Food Market – Forecasts from 2019 to 2024" report has been added to ResearchAndMarkets.com's offering.

The North America baby food market is projected to grow at a CAGR of 3.16% during the forecast period to reach a market size of US$12,487.478 million by 2024. The demand for baby food is primarily driven by the rising adoption of organic baby food among parents. Rising consciousness among parents is leading to increased spending on organic food which is augmenting baby food market growth. This coupled with a shift in consumer behaviour in countries like USA, Canada, and Mexico is further supporting the baby food market growth in the region.

This research study examines the current market trends related to demand, supply, and sales, in addition to the recent developments. Major drivers, restraints, and opportunities have been covered to provide an exhaustive picture of the market. The overall regulatory framework of the market has been exhaustively covered to offer stakeholders a better understanding of the key factors affecting the overall market environment.

Market intelligence is presented in the form of analysis, charts, and graphics to help the clients in gaining a faster and efficient understanding of the North America Baby food market.
Source: https://uk.finance.yahoo.com/news/north-american-baby-food-market-083800367.html?guccounter=1&guce_referrer=aHR0cHM6Ly93d3cuZ29vZ2xlLmNvbS8&guce_referrer_sig=AQAAAHT-mOJknM9JbaD2Jjqg5GRcJ4WMmnLI-20x6h0UKTzqoM4DWUTEcK_5X6y_SctcVX-NpzESkHo5FhkmlT-uWiVu_hJJnreh2bJEL18op5RURNblVk6tVxDsI5AcrotVzQF3pAUL3srC_zk_HjCThzKFOrrG4J_xMP0OY0J7CNcY
Tags: baby food, CSE, investing, organic, small cap, tsx, tsx-v