SOBRsafe has developed a patented, touch-based alcohol detection system for truck fleets, school bus fleets and industrial workplaces.
Mission to prevent alcohol-related injuries and deaths on our roadways and workplaces through the simple touch of a finger
SOBRSafe: Detects Alcohol in the Body Via Biometrics
SOBRSafe: The Preventative Solution
Non-invasive, touch-based identity verification & alcohol detection technology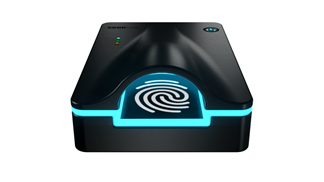 SOBRSafe is a disruptive solution with anticipated applications in:
School Bus Fleets
Commercial Fleets
Facility Access Control
Business and Insurance providers recognize the requirement for a preventative solution needed now more than ever to combat the costs of employee related alcohol incidents.
SOBRSafe is a disruptive new force in the market that is a touch-based alcohol detector where the user places their finger on the sensor. The user data is recorded in seconds, measuring humidity, barometric sensors, and temperature to provide accuracy and consistency across multiple applications and environments
The user data is sent to SOBRSafe's Global Cloud Platform allowing managers to receive immediate notification of test results and immediate action;
Providing safety to employees and employer through the touch of a finger
SOBRSafe Inc is an advertising client of AGORA Internet Relations Corp.
Tags: #Alcohol, #AlcoholPrevention, #Detection, #Disruptive, #Safety, #Sensor, #SOBRSafe, #Solution, #Touch