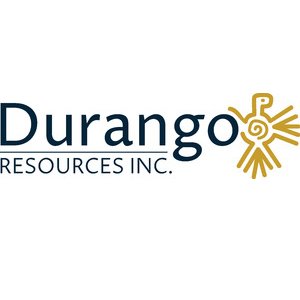 Durango owns 100% interest in the Trove claims, in the Windfall Lake area between Val d'Or and Chibougamau, Quebec., which are surrounded by Osisko Mining Inc. The property is compelling due to the coincidence of gold found in tills, coinciding with magnetic highs, several Induced Polarization anomalies and two faults crosscutting the property. Durango is undergoing a final review process for the proposed 3,000m drill program in 2020. Click Here For More Info
July 24, 2020
The record high for gold bullion stands at $1,920.70 USD, reached approximately nine years ago in 2011. The price stunned traders and investors in the precious metals markets at the time, after it peaked and ended there following a spectacular bull run.
Now we are closing in on that price again, and the precious metals bull market of 2020 has only just begun in earnest.
Strap yourselves in and get ready for some phenomenal gains.
(Chart source, goldprice.org)
As it stands at the time of writing, gold bullion has shattered through the $1900 ceiling in rapid succession. This comes after only recently breaking through the $1800 mark—a level that was previously acting as resistance— and as predicted, once this level was solidly broken through, rapidly increasing gains resulted.
Silver bullion has followed in gold's footsteps, also experiencing an impressive and rapid acceleration higher in prices, resting at $22.85 per ounce at the time of writing, with a strong potential of breaking above $23.00 per ounce.
These strong moves higher in both gold and silver bullion come as investors begin to realize just how precarious a situation the world now finds itself in. A prolonged coronavirus pandemic seems more and more likely, with health officials saying that not only is a vaccine NOT in the foreseeable future, it's also not even a likely "fix-all" solution, given the nature of the virus.
This comes as the United States officially surpasses 4 million confirmed COVID-19 cases, with Florida being one of the most heavily hit states in recent days and experiencing a record number of deaths.
This means further strains on our already crippled economy, more money printing and bailouts, and more stress and uncertainty as we head into the future.
In addition, interest rates around the world have plummeted, as Central Banksters ratchet rates to all-time lows, some even dipping into negative interest rate territory, doing everything they can to help artificially prop up this flailing economy.
Russia's central bank was the most recent one to take action, lowering its main interest rate by 0.25%, to 4.25%. Which may seem high when compared to some Western nations, but is in fact a record post-Soviet low for the country.
Mark Mobius, co-founder of Mobius Capital Partners, had the following to say in a recent Bloomberg interview about investing in gold at this time:
"When interest rates are zero or near zero, then gold is an attractive medium to have because you don't have to worry about not getting interest on your gold and you see the gold price will rise as uncertainty in the markets are rising."
Wall Street is finally taking the blinders off, which is why we have seen the recent pull back in stock prices coinciding with this sharp increase in safe haven assets such as precious metals.
(Chart source, google charts)
Throwing gasoline on an already blazing fire, China and the United States have once again renewed their spat, going tit for tat in their most recent hostile exchange.
This renewal in tensions comes after the United States government decided to close a Chinese consulate in Houston Texas, citing "spying" concerns.
This of course infuriated the Chinese government, which has denied the accusation and shut down a U.S. consulate in kind, the Guardian reports:
"Beijing has ordered the closure of a US consulate in south-western China, in a move that escalates tensions between the two countries to a new level.
On Friday, China's ministry of foreign affairs said it had ordered the US consulate in Chengdu, in Sichuan province, to cease all operations. Authorities notified the US of China's decision to revoke its consent for the consulate to operate, according to a notice on the ministry's website."
The question now remains: how much further are these two countries willing to take this spat? Will it spill over and escalate even further than it already has, ending the hard strides that both parties have made toward improving trade relations? We shall just have to wait and see.
Regardless, the prospects for both gold and silver bullion have never looked better, with the world facing crisis after crisis on a seemingly daily basis.
In such a climate, precious metals should continue to increase in demand for the foreseeable future and thus will offer some of the only true financial protection you will find moving forward throughout the remainder of 2020 and well into 2021.
As always, stay safe and keep stacking.
About Sprott Money
Specializing in the sale of bullion, bullion storage and precious metals registered investments, there's a reason Sprott Money is called "The Most Trusted Name in Precious Metals".
Since 2008, our customers have trusted us to provide guidance, education, and superior customer service as we help build their holdings in precious metals—no matter the size of the portfolio. Chairman, Eric Sprott, and President, Larisa Sprott, are proud to head up one of the most well-known and reputable precious metal firms in North America. Learn more about Sprott Money.
Source:https://www.sprottmoney.com/Blog/gold-bullion-heads-toward-all-time-highs-shatters-1900-ceiling-nathan-mcdonald-july-24-2020.html