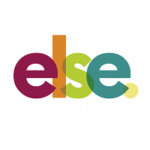 When the subsidiary of a Billion Dollar, Nutrition Focused company buys 11.5% of your stock, agrees to a voluntary 12-month lock up and holds anti-dilution rights to maintain it's ownership percentage by buying a proportionate number of shares in any future financing, it is safe to assume you have a strategic investor who believes in the future of your company.

When that same strategic investor wants to then help your company expand into large international markets, it is safe to assume your plant based food capabilities are amongst the most respected in the world.

This is just a glimpse into the strength of Else Nutrition (BABY:TSXV) (BABYF:OTCQB), an Israeli based, award winning plant based food nutrition company that is giving small cap investors an opportunity to participate in the global paradigm shift towards plant-based, clean label foods.US MARKET COMMERCIALIZATION COMMENCES
Given what you now know, it should come as no surprise that – as part of its path to commercialization in the U.S.A. – it has just successfully completed its first full-scale commercial production run of its Plant-based Toddler Nutrition product. The production run was completed at the U.S. based facilities of the Company's production partner, a leading producer of organic baby formula in the U.S. BABY CEO Hamutal Yitzhak stated "These accomplishments further demonstrate our readiness for launch into the North American marketplace.Parents across North America have been looking for clean, plant-based, whole food nutrition options for their children – and we are set to make this a reality" "Making it a reality"appears imminent because the company has signed broker agreements with three (3) reputable, natural food retail brokers, and is close to signing with a fourth broker. Moreover, pre-orders are already commencing online. In short, BABY is on the proverbial commercial launch pad into a paradigm shifting industry that itself is also on the launch pad for the 2020 decade – Plant Based, Clean Label Foods.
If you believe in the future of plant-based, clean label foods or want to discover its possibilities, then watch this incredible interview with CEO Hamutal Yitzhak.
Watch this interview or listen by Podcast on Apple, Google, Spotify or your favourite podcaster.
Tags: baby food, CSE, investing, organic, small cap, stocks, tsx, tsx-v