SPONSOR: FansUnite Entertainment Inc (CSE: FANS) The global online gambling market could potentially hit $1 TRILLION by the end of this decade. FansUnite is well positioned to capitalize on this trend. The company has a full suite of B2B and B2C services and has facilitated over $350M in bets from its 300,000 registered users. Learn More.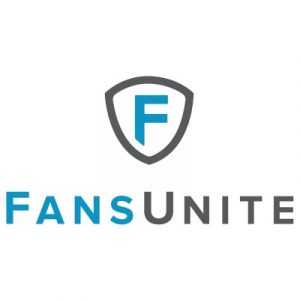 What does it take to become an esports star?
Johan Sundstein aka 'N0tail' is the top-ranking esports player of 2020, with $6.9 million in prize money to his name
The average age of a top-ranking esports player is 24 for male players and 27 for female
Popular streaming sites have experienced a 20% increase in the number of hours streamed in lockdown
By: George Miller
Esports have accelerated into the mainstream in recent years, providing many avid gamers with the opportunity to turn their passion into a career. And with prize funds reaching the millions, being on top of your game certainly pays off. So, what does it take to make it big in esports and how has the industry evolved? Intel explored the ins and outs of the growing esports world.
The making of an esports star
The most top-ranking male players of 2020 are from China (26%), and the most top-ranking female players are from the USA (42%)
Physical health must also be a priority when training for esports, as well as in-game performance
As an avid gamer, what would it take to break into the esports industry and what exactly does an esports star look like today?
Based on the 100 top-ranking male and female esports players of 2020, the average age is 24 for male players and 27 for female. Some are even as young as 16, demonstrating that progression is very possible at a young age.
To climb the ranks, players must be committed to perfecting their game and putting in the necessary training, both in-game and physically. Professionals specialise in one or two games, focusing their time and energy on perfecting their performance.
"The best game to get into when moving into professional gaming or streaming is something you actually enjoy," explains Chris Ball aka 'Sacriel'. "It's clear to see when a streamer is forcing themselves to play a type of game they don't enjoy just because they feel a 'big' game is their only option – so instead find something that you can be passionate about."
Healthy eating and a good night's sleep are also recommended for optimal performance.
Esports host, Frankie Ward says "Esports teams are beginning to bring their routines in line with more traditional sports. Counter-Strike team Astralis, for example, has a coach, sports psychologist, and a physiotherapist. They also have a nutritionist and a sleep doctor that they can access, should they need extra help."
Aoife Wilson, Head of Video at Eurogamer also stresses the importance of physical health, adding that players should "make physical training a priority alongside in-game training, which can not only help with focus and mindset, but in preventing strain or injuries that can come with sitting at your computer for prolonged periods of time."
The esports industry in 2020
The industry, which is currently worth $1.1 billion in 2020, is projected to be worth $1.8 billion by 2022
The top competing countries are the USA, China and The Republic of Korea
Esports have come a long way since their conception – from 'Spacewar' played on the first ever computer to 'Dota 2', best enjoyed on a specialist gaming PC. So, what does the industry look like in 2020?
Today esports have the potential to fill huge arenas with thousands of fans. Not to mention the additional at-home audience watching live competitions streamed online. The Intel® Extreme Masters, held in Katowice in 2017, was one of the largest esports events in history, with a live attendance of 173,000 and viewership of 46 million.
While many live 2020 esports events were forced to cancel in response to the coronavirus pandemic, some went ahead in a virtual format. In fact, popular streaming sites such as Twitch and YouTube experienced a 20% increase in the number of hours streamed in lockdown, suggesting gaming provided solace to many throughout quarantine.
The esports industry has grown by epic proportions in recent years. Over the last five years, revenue has tripled from $325M to $1.1 billion and audience size has quadrupled from 120M to 495M. What's more, the industry is projected to be worth a huge $1.8 billion by 2022.
While the esports world is very much a global playing field, with players hailing from all around the globe, the top competing countries are the USA, China and The Republic of Korea. 2019 winnings totalled $41.3 million, $18.5 million and $16.5 million for the respective nations.
Streamer Chris Ball aka 'Sacriel' says, "as the technical limits on game engines get pushed further and further back with breakthroughs in computing prowess, I think esports and streaming is going to become more mainstream and I look forward to what the new technology brings us."
You can view the full list of those make it to the top in the eSport industry here.
Source: https://europeangaming.eu/portal/latest-news/2020/09/14/77582/revealed-what-does-it-take-to-become-an-esports-star/