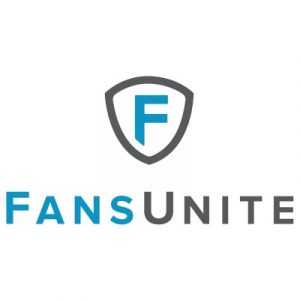 The global online gambling market could potentially hit $1 TRILLION by the end of this decade. That isn't a typo and the reasons are pretty clear – more jurisdictions are legalizing online gambling to get their hands on the tax revenue and the remaining 40% of people on the planet without internet access are going to get it.
Until recently, however, small-cap investors did not have a company that could provide them ground floor exposure to this massive market and its growth over the next 10 years. The industry was dominated by the big traditional gambling companies, who focus heavily on old fashioned gambling.
That all changes with FansUnite, the small cap iGaming super company that goes beyond simple gambling and attacks both sides of the iGaming market by offering both B2C and B2B gambling platforms.
More than just lip service, the formation of this iGaming super company became a reality when FansUnite acquired Askott Entertainment recently, the highlights of which are as follows:
$27,000,000 Acquisition
Over $350,000,000 In Total Bets
Over 300,000 Registered Users
Strong Emphasis On Esports
Over 6,000 Casino Games Onto Platform
$5,000,000 Financing In Support Of The Acquisition
World Renowned Team
…. And now FANS just made a major leap forward in the esports betting world by becoming Pinnacle's first odds & data B2B partners, giving them a major competitive advantage over other turnkey B2B esports betting products
"With Pinnacle's addition and their relationship with GRID Esports, we continue to add the best esports betting data available with the most markets and the best odds. It's exciting to be the first to offer Pinnacle Solution' service, and we are honoured they chose to work with us,"
If that was all FANS had to say, this would already be a big announcement … but watch this interview to hear how fast they are moving on the biggest licenses in the gaming world, as well as, how big this industry is set to be in the coming years.

If you are looking for a disruptive technology company that is well positioned to carve out its share of the massive online gambling world, then you need to watch or listen to this interview with FANS CEO, Scott Burton.
Watch this interview or listen by Podcast on Apple, Google, Spotify or your favourite podcaster..
Tags: Allied Esports Entertainment Inc, Bragg Gaming Group Inc, CSE, EA sports, eGambling, egaming, Enthusiast Gaming Holdings Inc, esports, Fandom Sports Media Corp, Fortnite, Inc, LOL, Penn National Gaming, poker, small cap stocks, stocks, tsx, tsx-v