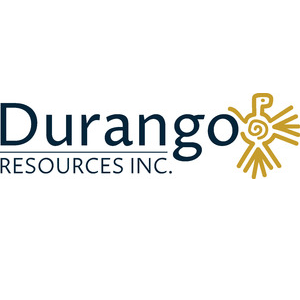 Osisko Mining Inc. announced results from the continuing drill program at its 100-per-cent-owned Windfall gold project located in the Abitibi greenstone belt in Urban township, Eeyou Istchee James Bay, Quebec, where step out drilling has expanded high grade gold at Windfall, with 2.4m of 391g/t gold Windfall.
What a great intercept, proof that there is gold at Windfall, and Durango is aiming to prove its own deposits with initial drilling having begun on their 100% owned property.
Durango's Trove property borders Osisko and is 100% owned
Collars of several holes that have intersected gold are 15km from Osiskos results
Durango has already begun drilling Trove, where Osisko has previously returned 5g/t gold 300 meters from the Trove border with Osisko
Do your DD and read below why Durango might be the next High Grade gold intercept at Windfall Lake
Durango Begins Drilling on Trove Property at Windfall Lake, QC
Vancouver, BC – October 6, 2020 – Durango Resources Inc. (TSXV:DGO) (Frankfurt-86A1) (OTC:ATOXF), (the " Company " or " Durango ") is pleased to report that further to its news release dated September 17, 2020, drilling is now underway on the Trove Property at Windfall Lake, Quebec.
Due to the limited outcrops in the area, Durango has relied to date on surface geochemistry and induced polarization (" IP ") for planning its 2020 drill program. New mechanical stripping on the northeast extremity of the Trove Property has strongly contributed to confirm and more accurately define carbonate-altered pyrite mineralized zones.
Durango has designed the 2020 drill program to test the lithological contacts between the units associated structures and shear zones. The initial drill holes on the Trove Property are planned to confirm a mineralized trend between two drill intersections ( OSK-UB-18-083 intersected 1.03 g/t Au and 5.13 g/t Au, OSK-UB-18-085 intersected 1.85 g/t Au) and to test near surface geophysical targets based on chargeability highs of the IP anomalies conducted in 2019 and coincident with gold in till.
Marcy Kiesman, CEO of Durango, stated, "Durango's exploration team and drilling crew are excited that drilling has commenced after months of preparation. Surface results to date on the Trove Property have been very promising with the discovery of a sizable northeast shear zone, contact, alteration and quartz veining at surface near the initial drill targets. Within the Trove Property limits, there are no recorded drill holes, so our team is looking forward to drill testing the geophysical anomalies, shear zones and vein structures on the Trove Property."
The technical contents of this press release were approved by George Yordanov, professional geologist, an Independent Qualified Person as defined by National Instrument 43-101. The Trove Property has not yet been subject to an NI-43-101 report.
Trove, Quebec
Durango owns 100% interest in the Trove claims, which are surrounded by Osisko Mining Inc. (TSX: OSK), in the Windfall Lake area between Val d'Or and Chibougamau, Quebec. The 1,185 hectare property is compelling due to the coincidence of gold found in tills coinciding with magnetic highs, several Induced Polarization anomalies and two faults crosscutting the property. The fault systems north and south of the Trove, control gold mineralization elsewhere, indicating the Trove has excellent exploration potential. Durango received all the final drill permits for the Trove property in September 2019 and is ready to undertake its inaugural drill program.
About Durango
Durango is a natural resources company engaged in the acquisition and exploration of mineral properties. The Company is positioned for discovery with a 100% interest in a strategically located group of properties in the Windfall Lake gold camp in the Abitibi region of Quebec , Canada.
Marcy Kiesman, CEO
Telephone: 604.428.2900 or 604.339.2243
Email: [email protected]
Website: www.durangoresourcesinc.com
Tags: #BTR, #DGO, #Drilling, #Gold, #OSK, #Quebec, #silver, Abitibi, EastBarry, Exploration, Osisko, Windfall Lake