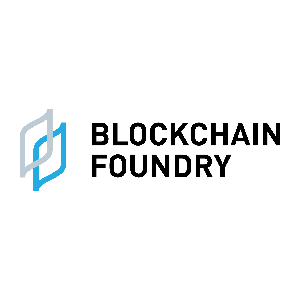 WHY BLOCKCHAIN?
Should you be investing in blockchain technology? We all remember the crash of "blockchain" stocks a couple of years back, which was actually a crash of blockchain pretenders who used the term to build stock promotions, as opposed to building actual blockchains.
Like the dot-com crash of 2000, which bankrupted "dot-com" companies but gave birth to the likes of Google, Amazon, Linkedin because they built actual utility and value, the same can be expected of the blockchain crash and its' resurgence.
But don't take our word for it. The quotes above came from some of the brightest minds on the planet:
Jack Ma (Founder of Ali Baba – Alibaba is the world's largest retailer and e-commerce company)
Vitalik Buterin (Founder of Ethereum – 2nd largest digital currency on open source blockchain)
Jamie Dimon (CEO Of JP Morgan and the most forward thinking banker with respect to blockchain)
WHY BLOCKCHAIN FOUNDRY? THE "BLOCKCHAIN 2.0 COMPANY
A leading North American blockchain development firm
2020 H1 Revenue Of ~$900,000

187% Year Over Year Growth
Positive Net Income

Self sustaining consulting practice with growing pipeline and potential upside from product development and commercialization

Development agreement with blockchain-based precious metal project (LODE Community) which has been consistently renewed since February 2019 at ~$60K per month
Completed development agreement with a large Canadian financial institution valued at approximately C$400,000; subsequently conducted an architectural project with the intention of providing advisory and/or development work for potential new deliverables related to the project.

Partnered with Binance, the largest digital asset trading platform in the world, to leverage the Syscoin platform.
A Blockchain company with Real Products, Real Customers, Real Revenues and Real Income
Blockchain Foundry is a "Blockchain 2.0" company that has survived and will thrive
WHAT ARE BLOCKCHAIN FOUNDRY PARTNERS SAYING?
Binance is a cryptocurrency exchange that provides a platform for trading various cryptocurrencies. Binance is the largest cryptocurrency exchange in the world in terms of trading volume.
Hub On AGORACOM / Corporate Profile / Read Release
Tags: Bitcoin, Bitfarms Ltd., blockchain, CSE, ether, Galaxy Digital Holdings Ltd., GDPR, Hive Blockchain Technologies Ltd., Hut 8 Mining Corp., stocks, tsx