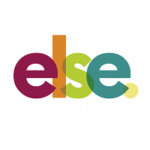 When a $2.7 Billion Dollar Hong Kong listed, Nutrition Focused company holds 11.6% of your stock, agrees to a voluntary 12-month lock up, holds anti-dilution rights to maintain it's ownership percentage and leads your latest $25,000,000 + financing, it is safe to assume you have a strategic investor who believes in the future of your company.
When that same strategic investor wants to then help your company expand into large international markets, beginning with France and China, it is safe to assume your plant based food capabilities are amongst the most respected in the world.
This is just a glimpse into the strength of Else Nutrition (BABY:TSXV) (BABYF:OTCQB), an Israeli based, award winning plant based food nutrition company that is giving small cap investors an opportunity to participate in the global paradigm shift towards plant-based, clean label foods.
BUT THERE IS MORE
Else has a $30,000,000 war chest for a US product launch that is commencing here in Q4
US product launch will include store shelves with multiple distributors including one of the largest fresh, natural organic and specialty food distributors in North America
US product launch also includes direct to consumer through Amazon and Else e-commerce site.
Global plans are supported by patents in 22 countries, with another 44 countries pending.
Else developed the world's first 100% plant based, non-dairy, non-soy baby formula
Pre-launch surveys show extremely high purchase intentions from target market.
Given all of these achievements, it should come as no surprise that Else Nutrition is made up of Executives & Advisors from globally renowned companies and institutions.
If you believe in the future of plant-based, clean label foods or want to discover its possibilities, then watch this great interview with Hamutal Yitzhak, the CEO and Co-Founder of Else Nutrition who discusses the company's current strengths and plans for global expansion in this very fast moving market.
Watch this interview or listen by Podcast on Apple, Google, Spotify or your favourite podcaster.
Tags: Amazon, baby food, Bristol-Myers Squibb Co, ConAgra Brands, CSE, Forum Merger II, gut health, investing, organic, plant-based, small cap, stocks, Toddler food, tsx, tsx-v, Tyson Foods