SPONSOR: FansUnite Entertainment Inc (FANS:CSE) The global online gambling market could potentially hit $1 TRILLION by the end of this decade. FansUnite is well positioned to capitalize on this trend. The company has a full suite of B2B and B2C services and has facilitated over $350M in bets from its 300,000 registered users. The company has also signed with a leading online casino games aggregator to distribute its proprietary Random Number Generated (RNG) games to online casinos and sportsbooks in the European market which will see their RNG games available to over 120 online casino websites. Learn More.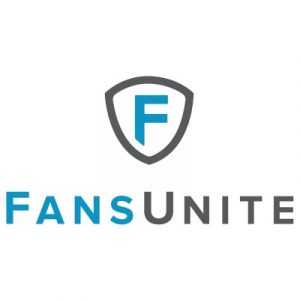 How Has COVID-19 Impacted Esports and Its Technology Needs?
When COVID-19 halted traditional sports events in March, the esports industry quickly pivoted and offered virtual entertainment with professional traditional sports players in various events, from the Madden NFL Invitational to NASCAR's virtual racing, which became the highest-rated televised esports event ever.
Esports is a rapidly growing industry, with $4.5 billion of investments in 2018, up from the $490 million in 2017, according to Deloitte. Industry revenue is expected to reach $1.6 billion by 2023, per a Newzoo figure on Statista (see below).
Newzoo © Statista 2020
While traditional sports are now beginning to return, esports is not going anywhere. Unsurprisingly, it maintained its momentum and even increased its audience through online streaming options during quarantine. In March alone, Twitch's viewership increased 10% and YouTube Gaming by 15%, according to a VentureBeat graphic on Statista. Furthermore, Twitch's number of active users jumped from 4 million earlier this year to 7.5 million by September (see below figure).
TwitchTracker © Statista 2020
With such a leap in engagement, gamers, professional teams, and collegiate programs are evaluating their AV technology and remote production investments or risk getting left behind.
"COVID-19 has changed the game. Instead of these massive venues, the games are now happening completely remote. The demand for LED displays has been replaced with the need for better broadcast technology with remote capabilities," states Jared Darensbourg, senior sales manager at Panasonic. "Instead of airing the broadcast on ABC or NBC, the production now streams live to Twitch, YouTube, or other social media platforms that encourage engagement."
Gamers can use remote production technology to livestream every minute of gameplay while traditional sports announcers share live commentary. Studio-oriented cameras allow the audience to view both the gamer and announcer's reactions in real-time, making it as dramatic as it would in-person.
"The ability to have high-quality, high-resolution cameras with zero latency is a big component when it comes to gaming or producing games," notes Darensbourg. "The time between when an action happens on your screen to when you see it on your active display is critical. That fast network as well as 4K content improves the audience experience."
Socially distanced events could utilize projectors and displays to showcase stats and highlights to recreate the energy of live competitions with in-person audiences. Cameras to pan the arena and feature individual players can also enhance visuals for at-home viewers.
Thus, the demand for broadcast cameras with remote capabilities has increased. "Panasonic PTZ cameras have been successful in this online streaming transition because of its functionality, features, and control system," says Hamid James, product manager at Panasonic. "The ability to output various resolutions is critical to its success. With PTZ cameras, esports venues and esports directors can pick and choose what format and quality they want to output to the end user, as well as have the flexibility to be able to output to those different social media and streaming platforms without needing any additional hardware."
Remote esports tournaments could also further venture into virtual reality, which Riot Games has utilized in past opening ceremonies for the League of Legends World Championship, from an augmented reality dragon landing on the stadium to a holographic hip hop performance. "A 3D protocol outputs positioning data and allows you to use the PTZ camera in an AR/VR environment," concludes James. "Much of gaming uses Unreal Engine, and the PTZ camera integrates directly with that platform via plugin. This is a crucial feature if you want to create a virtual environment because people can't actually get there, or even just create an engaging experience moving forward."
Source: https://www.livedesignonline.com/esports/how-has-covid-19-impacted-esports-and-its-technology-needs
Tags: Allied Esports Entertainment Inc, Bragg Gaming Group Inc, CSE, EA sports, eGambling, egaming, Enthusiast Gaming Holdings Inc, esports, Fandom Sports Media Corp, Fortnite, Inc, Jackpot Digital Inc, LOL, Penn National Gaming, poker, Score Media and Gaming Inc, small cap stocks, stocks