Gratomic recently made 2 announcements accelerating the Aukam Mine toward commercial production.
Retained 100% of the rights and interests in the Aukam Mining and Exploration License
Final Phase of construction on Aukam Processing Plant set to begin
Gratomic will optimize the potential of the Aukam graphite mine through it's 100% ownership and the accelerated development of the building process. The final phase of foundation construction for the Rotary Drier, Filter Press, Cyclone, Material Hopper, Material Thickener Tank and Product Thickener Tank is currently in process and sets up the final build out for the Aukam Mine and production. Gratomic is focused on low-cost mine to market commercialization of carbon-neutral, Eco-friendly, high purity vein graphit. These critical steps allow Gratomic to become a key player in EV and Renewable Resource supply chains.
Aukam Graphite is high purity graphite and ideal for North American battery grade standards for use in Li-ion battery anodes.
Retaining 100% ownership and advancing Aukam toward commercial production are key steps toward becoming a leader in the emerging EV Market.
Watch the Evolution of the Aukam Mine: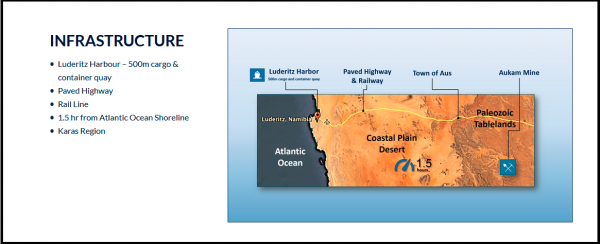 FULL DISCLOSURE: Gratomic is an advertising client of AGORA Internet Relations Corp.
Tags: #Commercialization, #Construction, #Disruptive, #graphite, #GRAT, #Gratink, #Gratomic, #Namibia