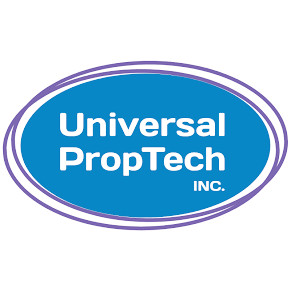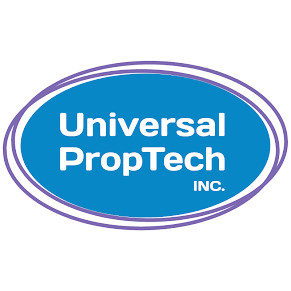 UPI: TSX-V
As the name implies "PropTech" is a combination of two words and stands for "property technology." As simple as that is, the implementation and importance of PropTech is anything but.
Like every other industry on the planet that is incorporating technology to create greater efficiencies and experiences, the commercial real estate market is no different and is seeing the rapid adoption of;
Artificial Intelligence
Machine learning
Big data
Internet of Things (IoT Sensors)
Cloud computing
To create cost savings by reducing and even eliminating existing costs, create greater efficiencies for the operation and maintenance of real estate assets, as well as, improve the design of new builds.
IMPACT OF COVID-19
The COVID-19 pandemic has served to significantly increased the demand for PropTech in the commercial real estate market as follows:
The need for solutions to get workers back into workplace buildings and offices. Specifically, the need to identify bacteria and viruses in indoor air quality, as well as, the ability to sanitize immediately and effectively.
The need to create even greater cost savings and efficiencies for real estate owners that will continue suffering losses until workers significantly return to the workplace.
WHY UNIVERSAL PROPTECH (UPI:TSXV)?
Whereas many companies are just now trying to capitalize on the opportunities presented in the current and massive future of PropTech, Universal PropTech Inc. ("UPI") a diversified investment platform delivering healthy building solutions and services for building developers, owners and operators in Canada. More than just lip service, UPI has been successfully delivering its PropTech solutions for years, with revenues over the last 3 years as follows:
2017 – $13.8M
2018 – $13.7M
2019 – $15.9M
Headquartered in Toronto, UPI has offices across Canada including Halifax,Montreal, and Ottawa.
COMPANY HIGHLIGHTS
Used in Federal Government facilities for over 40 years
Provides real estate managers turnkey HVAC Building Controls design, equipment, installation and ongoing operations and maintenance services for Industrial, Commercial, Institutional and Multi-residential customers
Already possesses under-utilized IP in building controls to add in additional monitoring inputs and equipment controls
Diverse revenue streams via products, installations and ongoing
Key strategic partnerships afford the ability to monitor real-time utility meters, key BAS and systems data in a building.
Team has the capability to make sense of this data and apply advanced web tools to make recommendations to fine tune a building, saving from 5% to 15% of a facilities energy spend without capital expenditure
VCI offers the depth and breadth of Building Automation Systems (BAS) knowledge and products from the likes of Siemens and Honeywell to support building automation systems
COVID-19 STRATEGY
As businesses return to the office, property managers must think about the design and safety of their buildings for occupants. Traditional cleaning methods are ineffective at preventing transmission. UV technology is able to sanitize all surfaces free from pathogens. UPI is capitalizing on this opportunity by building and acquiring UV technology as it is the best in the market to administer and integrate it into healthy buildings in Canada.
FIND OUT MORE:
Hub On AGORACOM / Corporate Profile
Tags: AI, Big data, Cloud Computing, Delta-X Global Corp., investing, IOT, PropTech, small cap stocks, stocks, tsx, tsx-v