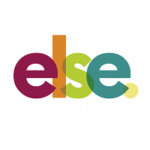 Else Nutrition Holdings Inc. (BABY: TSXV) (BABYF: OTCQX) (0YF: FSE) is the award winning, plant-based nutrition company for small cap investors. The shift towards plant-based alternatives has opened the food market to new players, and created an opportunity for fast growth in a rapidly expanding space.  
Highlights include:
$CAD 30 Million In Cash
Launched 1st Commercial Product Into US Market
Backed By A $2.7 Billion Dollar Global Nutrition Company;
MOU For International Distribution Of Products
"Best Health" Award At Global Food Innovation Summit In Milan;
Awarded Patents In 22 Countries, 44 Countries Pending;
Executives & Advisors From Globally Renowned Companies & Institutions
Distribution agreement with one of the largest and most well regarded national fresh, organic and specialty food distributors in North America
Received key Clean Label Certifications for Toddler Nutrition Product
Received Key USDA Organic Certification
Else Expands North American Retail Presence as first Baby Category Product on Plant X – a Leading Plant-Based Ecommerce and Digital Community
Hub On AGORACOM / Corporate Profile
Else Nutrition Holdings is an advertising client of AGORA Internet Relations Corp.
Tags: Amazon, baby food, Bristol-Myers Squibb Co, ConAgra Brands, CSE, gut health, plant-based, stocks, tsx