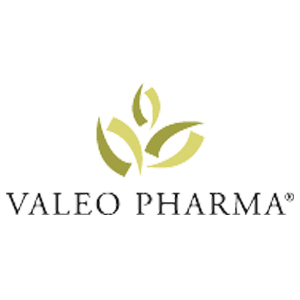 (VPH: CSE) (VPHIF: OTCQB) (VP2: FSE)
Why Valeo Pharma?
Commercial stage revenue generating Canadian pharmaceutical company
Approaching EBITDA positive in coming months
9 products currently marketed ($40M. estimated peak sales / year)
7 additional products in pipeline ($45M. estimated peak sales / year)
In-license business model, no development or clinical risk
$1.5M in quarterly revenue ending July 31, 2020
$5.26M in revenue for 9 months ending July 31, 2020
What Exactly Does Valeo Pharma Do?
Acquires Canadian rights to commercial stage, innovative and proprietary drugs
Commercializes innovative prescription products in Canada
Focused on Neurodegenerative Diseases, Oncology and Hospital Specialty Products
Internally manages portfolio through all stages of commercialization
Highlights of MDBriefCase Newsletter Comparing Hesperidin and Vitamin C for COVID-19
Growing body of research suggests Hesperidin may interfere with SARS-CoV-2 infection process
Hesperidin may help against Covid-19 viral replication
Hesperidin is a potent antioxidant with anti-inflammatory activity that may help in controlling cytokine storm
Click below to read in its entirety.
Hub On AGORACOM / Corporate Profile
FULL DISCLOSURE: Valeo Pharma is an advertising client of AGORA Internet Relations Corp.
Tags: BioSyent Inc., CSE, HLS Therapeutics, investment, Knight Therapeutics, Medexus Pharmaceuticals, pharma, pharma stocks, Redesca, small cap, small cap pharma, stocks, tsx