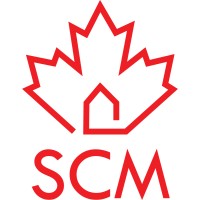 On October 1st, the Ontario Securities Commission (OSC) and Investment Industry Regulatory Organization of Canada (IIROC) issued a press release in which they stated:
"As outlined in joint whistleblower guidance published today, the OSC and IIROC have reason to believe that certain market participants may be engaged in abusive short selling practices."
and then announced this MASSIVE BOUNTY on predatory short sellers:
"Those who provide information to the OSC Whistleblower Program may be eligible for awards of up to $5 million for tips that lead to an OSC enforcement action."
What effect has this had on the smallcap markets? Let's look at the TSX Venture Index
On behalf of all small cap issuers, investors and service providers, we're grateful to the OSC and IIROC for stepping up and putting their foot down.
However, none of this would have happened if it were not for the efforts of "Save Canadian Mining", the lobbyist/advocacy group founded by Terry Lynch and backed by industry giants such as Eric Sprott, Sean Roosen, Keith Neumeyer and Rob McEwen and 3,000 + small cap investors who wrote the cheques necessary to hire the experts and analysts to help SCM make their case.
As such, if your Canadian small cap stock or stocks have appreciated nicely over the past 2 1/2 months without being hit by predatory short seller attacks, we should all be thanking SCM for their relentless and tireless work.
To this end, we were happy to interview Terry Lynch to find out if this 8 year nightmare is over and what final steps they are hoping to achieve with the Ontario Provincial Government, OSC, IIROC and CSA over the next 90 days to finally put an end to this.   Watch this great interview.
Tags: predatory short selling, Save Canadian Mining, short sales, short selling, stocks, tsx, tsx-v