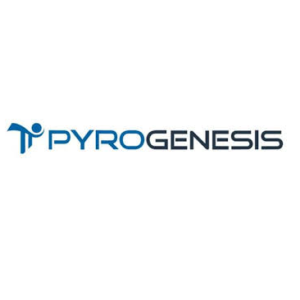 To say that PyroGenesis Canada (PYR:TSX) and its CEO, Peter Pascali, share a mutual love and respect with shareholders unlike anything we have ever seen is not an overstatement.  
This is a group (Company, CEO and Shareholders) that have been through the highs and lows of PyroGenesis over the years TOGETHER.  That bond only got tighter when Pascali took to the PYR Verified Forum on AGORACOM to speak with investors directly and openly with his first ever post on June 21, 2017 followed by more than 20 in-depth videos in which he took his engagement with investors even deeper by answering every single question possible to the best of his ability.  
Knowing this, it should not surprise anybody learning about PyroGenesis for the first time that shareholders have coined the rallying call of "In Peter We Trust".  
Today PyroGenesis, Pascali and shareholders shared another major milestone together in a live Q&A that coincided with PyroGenesis surpassing a $1 BILLION MARKET CAP.  It was an incredibly special event that could not be made clearer than by many of the questions and comments that referred not just to the Company's bottom – but to its soul and philosophy.    
I've never seen it before.  All I can say is that it is a thrill to be witness to and part of something this deeply special in an industry that rarely looks beyond the next quarter.  
Congratulations to Peter, the Pyro team and this incredible group of shareholders.  
George and the AGORACOM team.  
Watch, listen and enjoy today's interview with CEO Peter Pascali.
Tags: 3D Systems Corporation, drosrite, Northrop Grumman Corporation, plasma, plasma torch, powders