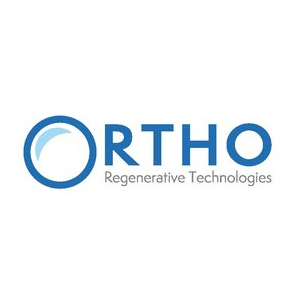 Montreal, QC, February 24, 2021 – Ortho Regenerative Technologies Inc. (CSE: ORTH, OTCQB: ORTIF) ("Ortho RTI" or the "Company"), a clinical stage orthobiologics company focused on the development of novel soft tissue repair regenerative technologies, announced today the appointment of Patrick O'Donnell to its Board of Directors, effective immediately.
"We are very pleased to welcome Patrick to the Ortho RTI Board of Directors to help lead a very important transition in the development of our company, as we prepare to start our first U.S. multisite Ortho-R rotator cuff tear repair Phase I/II clinical trial", said Claude LeDuc, President and Chief Executive Officer of Ortho RTI. "Ortho RTI will greatly benefit from Patrick's company-building experience as well as his expertise in the development and management of strategic partnerships fund-raising, commercial, clinical, regulatory and reimbursement strategies, all specific to our industry. We are looking forward to his insightful contribution to our Board".
Commenting on his appointment to Ortho RTI's Board of Directors, Mr. O'Donnell said: "I am happy to be joining the Board of Directors of Ortho RTI. The Company's proprietary technology platform has the potential to help address significant unmet medical needs in a multitude of soft tissue repair related indications. I am excited to help Ortho RTI develop into an orthobiologics industry leader". 
Read More: https://agoracom.com/ir/OrthoRegenerativeTechnologies/forums/discussion/topics/755959-ortho-regenerative-technologies-adds-patrick-o-donnell-to-board-of-directors/messages/2305098#message
Tags: $ORTH.ca, $ORTIF, ORTH, Ortho, Ortho Regenerative Technologies, Patrick O'Donnell, Soft Tissue Repair