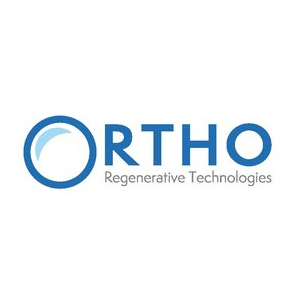 MONTREAL , March 2, 2021 – Ortho Regenerative Technologies Inc . (CSE: ORTH) (OTCQB: ORTIF) (" Ortho RTI " or the " Company "), a clinical stage orthobiologics company focused on the development of novel soft tissue repair regenerative technologies, today provided a review of 2020 calendar year activities and a look forward at planned future milestones as the Company transitions from preclinical to clinical stage.
2020 Achievements
Completed four non-brokered private placements that raised an aggregate C$6.7 million . The company now has more than $2 million cash on hand to fund its regulatory and clinical stage projects through 2022.
In March and July, Ortho RTI announced positive preclinical results that confirmed the safety profile and demonstrated statistically significant improvement over standard of care for rotator cuff repair.
Following a request for designation to the FDA, ORTHO-R was classified in August as a drug/biologic, which management believes will enhance its long-term market potential.
In October, the Company appointed Mukesh Ahuja , MBBS, MSc as Vice-President Clinical and Medical Affairs, who brings extensive expertise in orthobiologics clinical development.
In October, Ortho RTI shares began trading on the OTCQB market, facilitating better access for US investors and improved trading liquidity.
In November, Ortho RTI initiated the scale-up and manufacturing of cGMP clinical trial material to be used in the upcoming ORTHO-R Phase I/II rotator cuff tear repair clinical trial in the US.
Read More: https://agoracom.com/ir/OrthoRegenerativeTechnologies/forums/discussion/topics/756371-ortho-regenerative-technologies-well-positioned-for-next-phase-of-development/messages/2306048#message