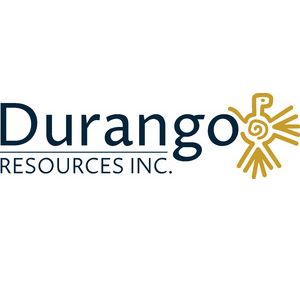 Durango Resources Inc. (TSXV:DGO) (Frankfurt:86A1) (OTC:ATOXF), (the "Company" or "Durango") reports that recent drilling on its wholly owned Trove Property at Windfall Lake, Québec has intersected visible ("native") silver in its latest drill hole.
The drill hole was completed on the northern portion of the Trove Property and was targeted to test a magnetic and Induced Polarization ("IP") anomaly in the area. The hole was drilled sub-perpendicular to the Rouleau fault which continues onward to the Gladiator deposit of neighbouring Bonterra Resources Inc. (TSX-BTR) and is where the Windfall Lake structure converges.
Trove Property drill hole location outline
"Native silver" is composed of atoms from a single element of Ag (silver). Silver is usually associated with gold, copper and sulphides. Native silver is usually found in hydrothermal systems developed around felsic to intermediate magma. The presence of native silver is an indicator of a last phase of hydrothermal solution precipitation after K-feldspar, pyrite and gold. Native silver is generally found bordering important magmatic-hydrothermal systems.
Durango's latest diamond drill hole intersected 9 meters of orogenic styles of mineralization in a shear zone which contained native silver identified at multiple depths including 285 and 288 meters below surface. Overall observations of the drill core included multiple shear and breccia zones, silica-sericite-carbonate-tourmaline-epidote alteration, mineralized quartz veins, and mineralized felsic dikes in contact with volcanic units.
General mineralization consisted of disseminated pyrite and stringers, sphalerite and pyrrhotite associated with shear and alteration zones. The presence of visible silver is an indication that the current drilling is near of a hydrothermal system. Durango plans to continue drilling down dip to test the system.
Read More: https://agoracom.com/ir/Durango/forums/discussion/topics/757063-durango-discovers-native-silver-in-drill-core-at-windfall-lake/messages/2307569#message
Tags: #BTR, #DGO, #Discovery, #Drilling, #Gold, #OSK, #Quebec, #silver, Abitibi, EastBarry