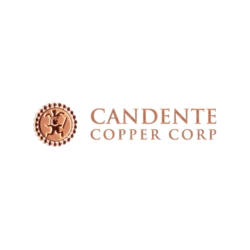 TSX listed Candente Copper owns Canariaco Norte, a large, economic copper deposit in Peru that just took a step closer to a becoming a mine.
Cañariaco is a 100% owned feasibility-stage porphyry copper deposit containing 7.5B pounds Measured and Indicated and can be mined for 22 years once in production. Oh, and Canariaco Norte is in the lowest quartile of production costs for projects waiting to be developed at around 0.98c per pound of copper.
If that doesnt have your attention, Goldman Sachs has it ranked as one of the top 80 projects waiting to be developed worldwide. This is a deposit itching to become a mine and Candente is very close to achieving this remarkable feat.
With the price of copper firmly above $4 dollars, the economics supporting Canariaco going into production only gets stronger.and initiates unlocking the ultimate potential of the Canariaco Norte deposit.
Watch this great interview with Candente CEO Joanne Freeze as she explains the move toward production and its significance to the copper markets.
Tags: #Canariaco, #copper, #Fortesque, #Freeport, #Gold, #GoldmanSachs, #JointVenture, #mining