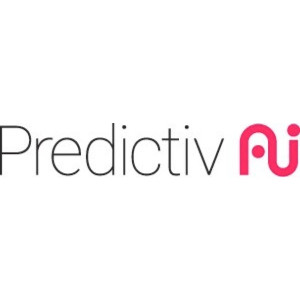 TORONTO , March 16, 2021 /PRNewswire/ – Predictiv AI Inc. (TSXV: PAI) (OTC: INOTF) (FSE: 71TA) (" Predictiv AI " or the " Company "), a software and solutions provider in the artificial intelligence markets is pleased to announce its dynamic new partnership with the Waterloo Artificial Intelligence Institute ("Waterloo.AI") at the University of Waterloo . This partnership will allow Predictiv AI's subsidiary, AI Labs Inc. ("AI Labs"), to pursue its various innovations through leveraging Waterloo.AI as an extension of the Predictiv AI team.
The collaboration will allow access to the world's top artificial intelligence resources, creating much greater bandwidth in ideation, research, and development of solutions for real-world problems. Predictiv AI also looks forward to participating in and supporting Waterloo.AI events and introducing other synergistic partners to the program. Beyond having access to an unparalleled talent pool of academics and their teams for research and development, the partnership also provides for round table participation amongst Waterloo.AI partners.
"We are thrilled to have Predictiv AI join as a partner with Waterloo," said Harold Godwin , Managing Director of Waterloo.AI. "This is a very exciting time for our university and Waterloo.AI, and we are grateful for the interest and ongoing support of our partners, including our newest, Predictiv AI."
"We are very excited and honoured to be working with one of the world's leading artificial intelligence institutions. We will now be able to accelerate our innovations and scale our team's productivity while learning new ways to approach projects with new and unique technologies," said Michael Lende, CEO of Predictiv AI.
Read More: https://agoracom.com/ir/PredictivAI/forums/discussion/topics/757422-predictiv-ai-partners-with-waterloo-artificial-intelligence-institute-at-university-of-waterloo/messages/2308360#message
Tags: Fast-Pass Visitor Management System, Healthcare, INOTF, PAI, Predictiv AI, Sisco, Waterloo Artificial Intelligence Institute