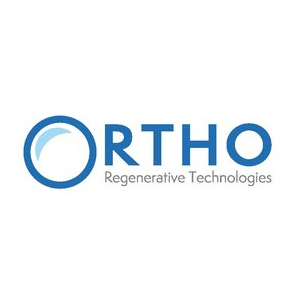 Phase I/II clinical trial initiation for rotator cuff tear repair in the U.S. anticipated in Q2 2021
MONTRÉAL, April 6, 2021 – Ortho Regenerative Technologies Inc . (CSE: ORTH) (OTC: ORTIF) (" Ortho RTI " or the " Company "), a clinical stage orthobiologics company focused on the development of novel soft tissue repair regenerative technologies, today announced that it has submitted an Investigational New Drug ("IND") application to the U.S. Food and Drug Administration ("FDA") for the initiation of a Phase I/II clinical trial of ORTHO-R in rotator cuff tear repair.
"The IND submission for our first ORTHO-R human trial is a key milestone for the Company. It brings us one step closer to the enrollment of our first patient, a recognized value creation event in our industry", said Claude LeDuc , President and CEO of Ortho RTI.
"There is a clear need for improved rotator cuff tear repair treatments, as estimates have put the re-tear (or non healing) rate at an average of 50%. With more than 600,000 patients undergoing rotator cuff surgery every year in the U.S., this represents an enormous commercial opportunity, and as demonstrated in 2020 by our GLP preclinical program results, we strongly believe that ORTHO-R can help address these significant unmet needs and meaningfully improve the success rate of these surgeries."
Read More: https://agoracom.com/ir/OrthoRegenerativeTechnologies/forums/discussion/topics/758565-ortho-regenerative-technologies-announces-submission-of-investigational-new-drug-application-for-ortho-r/messages/2310949#message
Tags: ORTHO-R, orthobiologics, Soft Tissue Repair