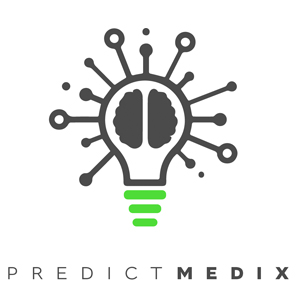 TORONTO, April 14, 2021 (GLOBE NEWSWIRE) — Predictmedix Inc. (CSE:PMED) (OTCQB:PMEDF) ("Predictmedix" or the "Company") is pleased to announce a 24 month, multi-unit contract to deploy Safe Entry Stations throughout the North American operations of Flow Water Inc. ("Flow Alkaline Spring Water" or "Flow"). The partnership marks the successful completion of our initial pilot, as the technology is now scaled and deployed across all of Flow's operations both in Canada and the USA.
A pioneer in the health and wellness arena, Flow was one of the first in Eastern Canada to partner with Predictmedix and Juiceworks Exhibits (JUICEWORKS) to implement Safe Entry Stations at their Aurora facilities in August 2020. North America's first socially responsible artisan alkaline water plant, Flow continues its spirit of innovation by incorporating AI-powered solutions to improve operational efficiencies.
Initially deployed as a beta site, Safe Entry quickly became an integral part of Flow's health and safety protocol. The autonomous nature of the technology and the robust multi-symptom screening imparted an added sense of security among their workforce.
As part of their ongoing commitment to their valued staff, they have entered into a multi-unit revenue contract for two years and will now be expanding the program to their remaining facilities in Aurora, Ontario and Verona, Virginia.
"Implementing Safe Entry at our plants has dramatically decreased our absenteeism and increased employee peace of mind. Keeping our staff safe is top priority, and as such, we were determined to implement the best available solution, which we found in Safe Entry," affirms Nicholas Reichenbach, Founder & Executive Chairman of Flow.
Read More: https://agoracom.com/ir/Predictmedix/forums/discussion/topics/759031-predictmedix-announces-a-2-year-revenue-contract-with-flow-alkaline-spring-water-for-north-american-operations/messages/2311881#message
Tags: $PMED, $PMEDF, Ajit Kumar, Flow Alkaline Spring Water, Flow Water Inc., Harbouride CPA LLP, Predictmedix, Rahul Kushwah, Sheldon Kales, Symp2pass, Symp2pass Inc., Tomas Sipo