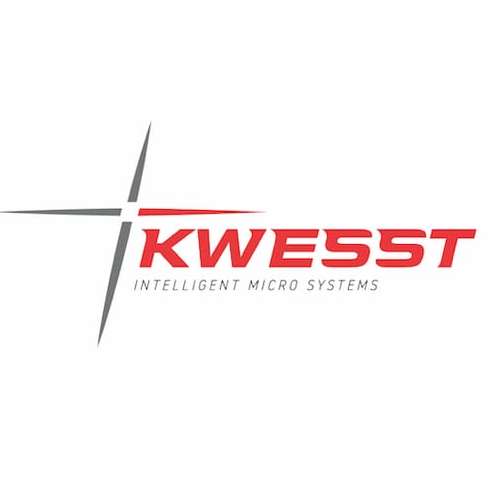 Electronic decoy product advances to sponsorship and evaluation with U.S. military and another NATO nation
Announced the award of U.S. patent 10,969,467 B1 for Programmable Multi-Waveform RF Generator for Use as Battlefield Decoy
This patent is one of the core technologies of the Company's PhantomTM electronic decoy, as described in the press releases of October 5th and December 30th, 2020
Ottawa, Ontario–(April 20, 2021) – KWESST Micro Systems Inc. (TSXV: KWE) (OTCQB: KWEMF) ("KWESST" or "the Company") today announced the award of U.S. patent 10,969,467 B1 for Programmable Multi-Waveform RF Generator for Use as Battlefield Decoy. This patent is one of the core technologies of the Company's PhantomTM electronic decoy, as described in the press releases of October 5th and December 30th, 2020.
In conjunction with the patent award, the Company confirmed that the PhantomTM system has just been selected in defence and innovation programs for evaluation, including a U.S. Special Operations Command program, and has been prequalified for government funding with an estimated initial value of approximately $1 million once approved.
"Apart from the potential near-term dollars involved, this qualification and invitation to participate in trials with key agencies in the U.S. and another NATO country signals serious interest in the PhantomTM system," said Jeff MacLeod, KWESST Founder, President and CEO. He adds that, "These concurrent developments also appear likely to accelerate the pace of market uptake. Accordingly, with the upcoming close of our $4 million financing announced April 9, 2021 we will be prioritizing the productization of PhantomTM to be in the market sooner than originally planned."
The Company stated that there is growing interest among NATO and partner countries for a tactical electronic decoy to prevent adversaries from locating and targeting friendly forces. This growing interest stems from incidents like one publicly reported in the 2016 where two full Ukrainian mechanized battalions were annihilated by Russian adversaries in three minutes with precision mass fire after locating them based on their electronic signal emissions.
About the PhantomTM electronic decoy
PhantomTM is a compact, lightweight electromagnetic transmitter capable of mimicking the electromagnetic signature of a tactical military unit, fooling adversaries as to the location of NATO and partner nation forces. Recent interest from NATO agencies and defence contractors for this product has resulted in KWESST moving up the scheduled production of demonstration samples of PhantomTM in the Company's priorities. An earlier prototype version of PhantomTM was procured and successfully trialed in military exercises. The latest version is more compact, with greater capability, and is soldier-portable or can be deployed by Unmanned Aerial Systems ("UAVs" or "drones"). Based on internal research the Company estimates the market for a system like PhantomTM to be worth several hundred million dollars in the U.S. alone.
Read More: https://agoracom.com/ir/Kwesst/forums/discussion/topics/759400-kwesst-announces-u-s-patent-award-for-phantom-tm-qualifies-for-government-programs/messages/2312755#message
Tags: CSE, defense stocks, General (Retired) Rick Hillier, investing, military, Samsung, small cap, small cap stocks