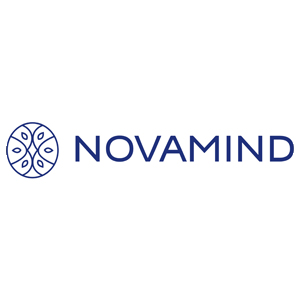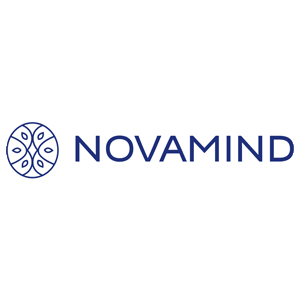 A weekly summary of Novamind news and media, including the launch of our new Psychedelic Palliative Care program.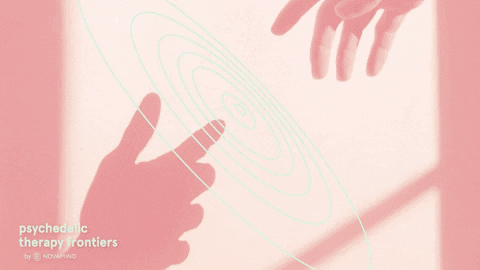 October 5, 2021
In this episode of the Psychedelic Therapy Frontiers podcast, Dr. Steve Thayer and Dr. Reid Robison discuss self-compassion, why it is so hard (but so important) to forgive, and how to detox from judgement.
Learn more, subscribe and catch up on previous episodes you may have missed at psychedelictherapyfrontiers.com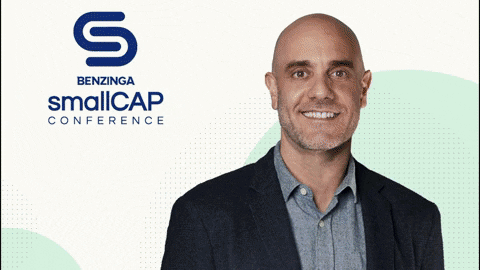 October 6, 2021
CEO Yaron Conforti at the Benzinga Healthcare Small Cap Conference on the progress we've been making to increase access to psychedelic medicine.
October 6, 2021
CEO Yaron Conforti joins a panel of industry leaders at the Benzinga Healthcare Small Cap Conference for this informative discussion.
October 7, 2021
Novamind's Chief Medical Officer opened the Summit with a keynote drawing on his career as a pioneering psychiatrist and researcher in ketamine-assisted psychotherapy. Check back next week for footage of his presentation.
In addition, we are pleased to be featured in the third edition of PSYCH's "The Psychedelics as Medicine Report".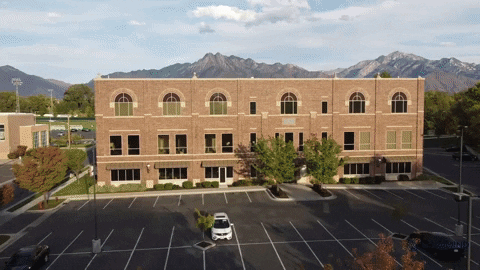 Novamind Launches New Psychedelic Palliative Care Program
We are pleased to launch Psychedelic Palliative Care by Novamind (the "Palliative Program") at its recently opened clinic and research site in Murray, Utah.
Among the first-of-its-kind, the Palliative Program combines psychedelic medicine with psychotherapy, workshops, multi-day immersive retreats and group support for palliative care patients and families who are coping with chronic and serious illness.
"Patients receiving palliative care have higher rates of depression than the general population. Unfortunately, standard anti-depression and anti-anxiety treatments do not work for everyone, can cause side effects, and can take up to eight weeks to work," explained Dr. Paul Thielking, Chief Scientific Officer (CSO) of Novamind. "Due to psychedelic medicine's generally low side effect burden and fast-acting nature, it shows promise for patients who are physically ill and might have limited life expectancies."
Through Novamind's clinical research division, the Palliative Program will host studies to investigate the use of psychedelic medicine including ketamine and establish the infrastructure for future clinical studies examining psilocybin. This work will build on notable studies from New York University and Johns Hopkins University, which demonstrated psilocybin's significant immediate and sustained improvements in anxiety and depression symptoms in cancer patients.
Prior to his role as Novamind's CSO, Dr. Thielking developed ketamine-assisted treatment protocols for cancer patients experiencing depression at the University of Utah Huntsman Cancer Institute (HCI). He also pioneered an ongoing HCI study examining the feasibility of group-administered psilocybin-assisted psychotherapy for cancer patients experiencing depression. Dr. Thielking leads the Palliative Program's multidisciplinary team of mental health professionals specialized in palliative care and psychedelic-assisted psychotherapy.
"Our healthcare system struggles to support the millions of Americans dealing with emotional, spiritual and psychological suffering associated with chronic or serious illness," noted Dr. Thielking. "Psychedelic Palliative Care by Novamind is designed to address this need, bringing together fast-acting medicine, innovative treatment options and therapeutic expertise in a safe, nurturing environment."
To learn more about the Palliative Program, visit www.novamind.ca/psychedelic-palliative-care
October 7, 2021
Novamind to Present at LD Micro and KCSA Conferences
We announced our participation in two upcoming virtual investor conferences on Wednesday, October 13, 2021.
Novamind's CEO and Director, Yaron Conforti, will present our progress towards expanding access to psychedelic medicine in the U.S., including the recent opening of our sixth clinic and the newly launched Psychedelic Palliative Care program.
Virtual LD Micro Main Event XIV
Date: October 13, 2021
Time: 10:30 AM to 11:00 AM EST
Register and watch live here: me21.mysequire.com
KCSA Psychedelics Virtual Investor Conference
Date: October 13, 2021
Time: 1:00 PM to 1:30 PM EST
Register and watch live here: www.virtualinvestorconferences.com/events/event-details/psychedelics-virtual-investor-conference
October 8, 2021
The Psychedelics Industry Could Offer a Whole New Approach to Work
In a collaboration with DoubleBlind magazine, Shelby Hartman and Madison Margolin explore how professional and economic systems are changing as the psychedelic revolution continues to grow. It's not just about growth, though, but also the way we work. "What psychedelics offer is an invitation to look at professional and economic systems more, well, psychedelically."
Psychedelics: Psychiatry of the Future
Covering Rick Doblin's talk at the 2021 Annual Psychiatric Times World CME Conference, Leah Kuntz writes about what other conditions MDMA could treat including "depression, alcohol dependence, obsessive compulsive disorder, and even demoralization in AIDS survivors." We look forward to further research on MDMA and will work to create treatment protocols for an array of mental health conditions, similar to our work with ketamine.
How Psychedelics are Returning to the World of Medicine
"According to estimates by the World Health Organization, about 300 million people worldwide live with depression." It's a stat that illuminates why there is so much urgency to bring psychedelic-assisted therapies to the world. We want to make a difference, to improve the quality of life for people suffering from depression and other mental health conditions, regardless of the psychedelic being used to bring about that lasting change. From Chief Medical Officer, Dr. Reid Robison: "I'm always touched by stories of hope and healing that come from witnessing the psychedelic modalities in action."
Follow @novamind_inc on Instagram
For further information, email us:
[email protected]
Tags: COMPASS PATHWAYS, CSE, Field Trip Health Ltd., ketamine, MDMA, Psychedelic