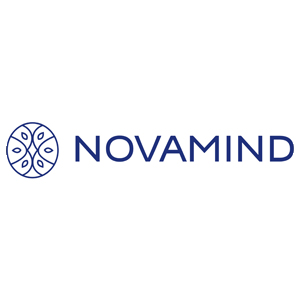 A weekly summary of Novamind news and media, including the announcement we have been granted DEA licenses for psilocybin research.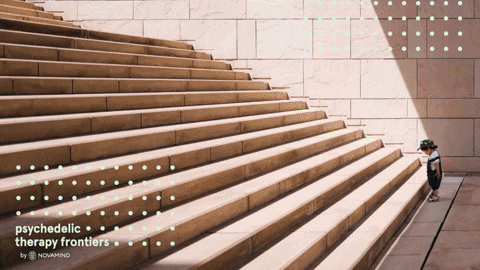 October 12, 2021
In this episode of the podcast, Dr. Steve Thayer and Dr. Reid Robison are joined for the second time by Dr. Paul Thielking, MD. He is a psychiatrist, zen practitioner, and Chief Scientific Officer at Novamind.
Learn more, subscribe and catch up on previous episodes you may have missed at psychedelictherapyfrontiers.com.

Email us questions and feedback at [email protected].
October 15, 2021
Chief Scientific Officer, Dr. Paul Thielking speaks with Amanda Siebert from The Dales Report on the potential of psychedelics for palliative care and the role of group therapy.
October 15, 2021
In a recent interview with Technology Networks, Dr. Reid Robison spoke about the powerful combination of psychedelics and psychotherapy.
October 14, 2021
Chief Medical Officer, Dr. Reid Robison discusses Novamind being granted DEA licenses for psilocybin research and our new Psychedelic Palliative Care program with AGORACOM.
October 7, 2021
Dr. Reid Robison opened the PSYCH Investor Summit with a keynote address presenting Novamind's positioning and the rise and rollout of psychedelic medicine.
Don't forget to download the third edition of PSYCH's "The Psychedelics as Medicine Report", featuring an expert interview with Dr. Robison.
Novamind Granted DEA Licenses for Psilocybin Research
We are pleased to announce we have been granted Schedule 1 licenses (the "DEA Licenses") from the U.S. Drug Enforcement Agency (DEA) for Dr. Reid Robison, Chief Medical Officer, and Dr. Paul Thielking, Chief Scientific Officer. The DEA Licenses are required for research sites planning to host clinical trials for psilocybin, enabling principal investigators to store and administer this controlled substance.
"Obtaining the DEA Licenses is a critical step towards hosting clinical trials for psilocybin-assisted psychotherapy," commented Dr. Robison. "We're proud of our clinical research organization's track record investigating innovative solutions for central nervous system conditions. This milestone reflects our expertise and enables us to continue on our mission to create breakthroughs in mental health treatment."
Psilocybin has shown significant positive outcomes for people with major depressive disorder¹ and for reducing anxiety and depression in people with life-threatening cancer.² As of today, there are over 50 clinical studies actively examining the use of psilocybin, as listed on www.clinicaltrials.gov.
"The DEA Licenses are timely," said Dr. Thielking, who last week launched Psychedelic Palliative Care by Novamind, a first of its kind program to support the mental health of patients and families struggling with serious illness. "We anticipate that this progress will accelerate the approval process for us to become a research site for additional psychedelic clinical studies in the future."
To learn more about Novamind's clinical research division, visit www.cedarclinicalresearch.com.

¹ https://jamanetwork.com/journals/jamapsychiatry/fullarticle/2772630
² https://www.ncbi.nlm.nih.gov/pmc/articles/PMC5367557/
October 13, 2021
How COVID-19 Opened the Door to a New Era in Psychedelic Medicine
Time magazine writes how the burnout, trauma and stress caused by the COVID-19 pandemic is opening the door to accelerated psychedelic research. "It's no coincidence that psychedelics are entering the conversation at the moment we most sorely need new ideas in mental health care. The world is experiencing mass trauma from COVID-19." It's especially true with frontline workers. The stats are alarming. The need has never been more apparent. It's why we launched our Frontline Ketamine-Assisted Psychotherapy treatment program earlier this year. We're providing healthcare workers with critical mental healthcare. You can learn more about the program here.
Will Australia Take a Lead in Psychedelic Therapy?
Therapeutic Goods Administration (TGA) in Australia is currently evaluating a proposal to reschedule two prominent psychedelics into a less restrictive classification. Mind Medicine Australia submitted the proposal to the government and "has the support of world leading experts in psychedelic research."
Novamind Chief Medical Officer, Dr. Reid Robison, will be presenting at the Mind Medicine Australia summit in November. Get your tickets here.
Could psychedelics follow the same path of cannabis toward legalization and regulation for medical purposes? It's a question Luis Millán asks for National Magazine. "Despite the legal uncertainty, business is hopeful. Some stock market speculators believe psychedelics will follow in the footsteps of the cannabis industry and become the next billion-dollar business."
Follow @novamind_inc on Instagram
For further information, email us:
[email protected]
Was this email forwarded to you?
Subscribe to our weekly newsletter
Tags: COMPASS PATHWAYS, CSE, Field Trip Health Ltd., ketamine, MDMA, Psychedelic