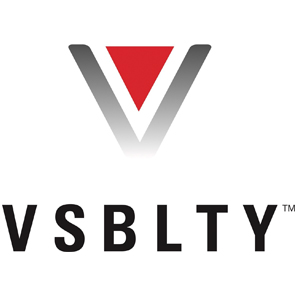 Working with Intel, Ability Enterprise Co., Ltd. & Sky Packets, Intelligent Cameras Deployed to Provide Security, Crime Prevention in Benito Juarez
Philadelphia, PA, April 13, 2021 (GLOBE NEWSWIRE) — VSBLTY Groupe Technologies Corp. (CSE: VSBY) (Frankfurt 5VS) (OTC: VSBGF) ("VSBLTY"), a leading software provider of security and retail analytics technology, and RADARApp, a Smart City Solutions provider, today jointly announced deployment of the world's first WiFi6-based surveillance network utilizing intelligent cameras in Benito Juarez, a borough of Mexico City.
Working with Intel, Ability Enterprise Co., Ltd. and Sky Packets, intelligent cameras are being installed in public spaces to provide detailed automated analytics to local law enforcement. Intel is America's leading multinational technology company. Ability Enterprise Co., Ltd. provides best-in-class ODM/OEM solutions for input digital imaging devices. Sky Packets is a prominent New York City-based developer of WiFi Mesh networks and Smart City applications.
The network, designed through a cooperative effort with Intel, provides information in real time that includes car measurement and classification, pedestrian measurement including bicycle classification, traffic measurement, dwell time measurement and immediate license plate recognition.
The intelligence inference logic is running on the Ability camera and, in some cases, on both local compute and the Ability camera. The infrastructure program includes outdoor mounted smart cameras, high intensity lighting, motion sensors and audible alarms. The intelligent cameras also provide real time video analytics for crowd behavior and alerting systems that enable direct local uniformed police response as appropriate.
In addition to performing critical law enforcement and real time crime prevention functions to help keep residents safe, the data collected will enable cities to optimize vehicle traffic and pedestrian design.
Read More: https://agoracom.com/ir/VsbltyGroupeTechnologies/forums/discussion/topics/758950-vsblty-radarapp-deploy-world-s-first-wifi6-based-surveillance-network-in-mexico-city/messages/2311731#message