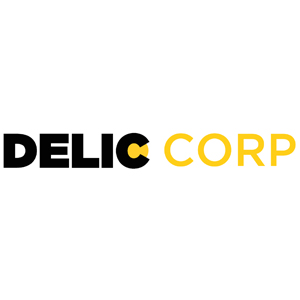 How much is the market for psychedelics going to be worth?
According to one report published earlier this year by Data Bridge Market Research, it will reach $6.9 billion by 2027. Another report, from Research and Markets, predicts it will go further, reaching $10.75 billion by 2027.
In addition: California legislators are considering decriminalizing possession and sharing of psychedelics for adults 21 and older.
That's the market context you need to know for Delic Corp, which bills itself as a marketplace for the mainstream to access psychedelic wellness.
Delic owns and operates an umbrella of related businesses, including trusted media and e-commerce platforms, including:
Delic Labs, the only licensed entity by Health Canada to exclusively focus on research and development of psilocybin vaporization technology
MeetDelic, the premiere psychedelic wellness event, which takes place in Las Vegas this year in November
and Ketamine Infusion Centers, one of the largest ketamine clinics in the United States
In May, Delic acquired Complex Biotech Discovery Ventures (CBDV), a federally-authorized psilocybin and cannabis research laboratory focused on extraction, analytical testing, and chemical process development, for $7m USD, changing its name to Delic Labs.
In June, Delic paid $3m USD to acquire Ketamine Infusion Centers, a limited liability corporation formed under the laws of Arizona, which owns and operates ketamine infusion treatment clinics in Phoenix, Arizona and in Bakersfield, California.
And now, Delic has this month entered into a binding merger with Ketamine Wellness Centers (KWC) Arizona, which operates 10 ketamine infusion treatment clinics across the U.S., in Arizona, Colorado, Florida, Illinois, Minnesota, Nevada Texas and Washington.
The deal and the national presence will bring psychedelic wellness treatment to the masses, and makes Delic the largest psychedelic wellness chain in the United States.
Retail Footprint to Include 12 Open Locations, with 15 Additional Clinics in Development
Ensures Accessibility to Millions with Affordable Treatments and Insurance Coverage
KWC has been operating profitably and expanding significantly with 2020 revenues in excess of $3.5m USD, on track for $4.5m USD in 2021
Joining Ketamine Infusion Centers (acquired June, 2021), which has grown steadily with revenues in excess of $4.2m USD since 2019
We sat down with Matt Stang, Delic's CEO, to delve further into the acquisition…