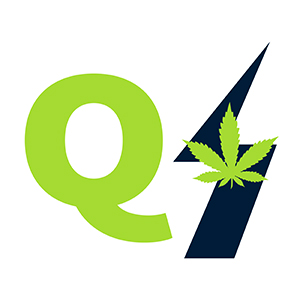 March 26, 2021 – TheNewswire – Vancouver, BC – Quizam Media Corporation ("the Company") (CSE:QQ ) (CNSX:QQ.CN) ( OTC:QQQFF) is pleased to announce that it has received approval from OTC Markets Group Inc. ("OTCM") for is shares to trade on the OTCQB exchange ("OTCQB") beginning at market open on Monday, March 29th, 2021.
Based in New York, the OTC Markets Group, is an American financial market providing price and liquidity information for over 11,000 securities.
Companies listed on OTCQB must meet high financial standards, and are subject to stringent standards of corporate governance and compliance with securities laws.
Quizam's listing on OTCQB provides investors the opportunity to benefit from streamlined market standards which enhance the availability of information to the general public, enabling greater transparency.
Read More: https://agoracom.com/ir/QuizamMedia/forums/discussion/topics/758077-quizam-media-corporation-announces-uplisting-to-otcqb-market-in-the-united-states/messages/2309911#message